PPC Keywords
Video Reference - Preparing for Launch
By now your original MKL should be well optimized. And non-relevant KW's excluded. Press the button to import
If you still see some keywords on this list you don't, untick them.
By default, the system is generating a list from your MKL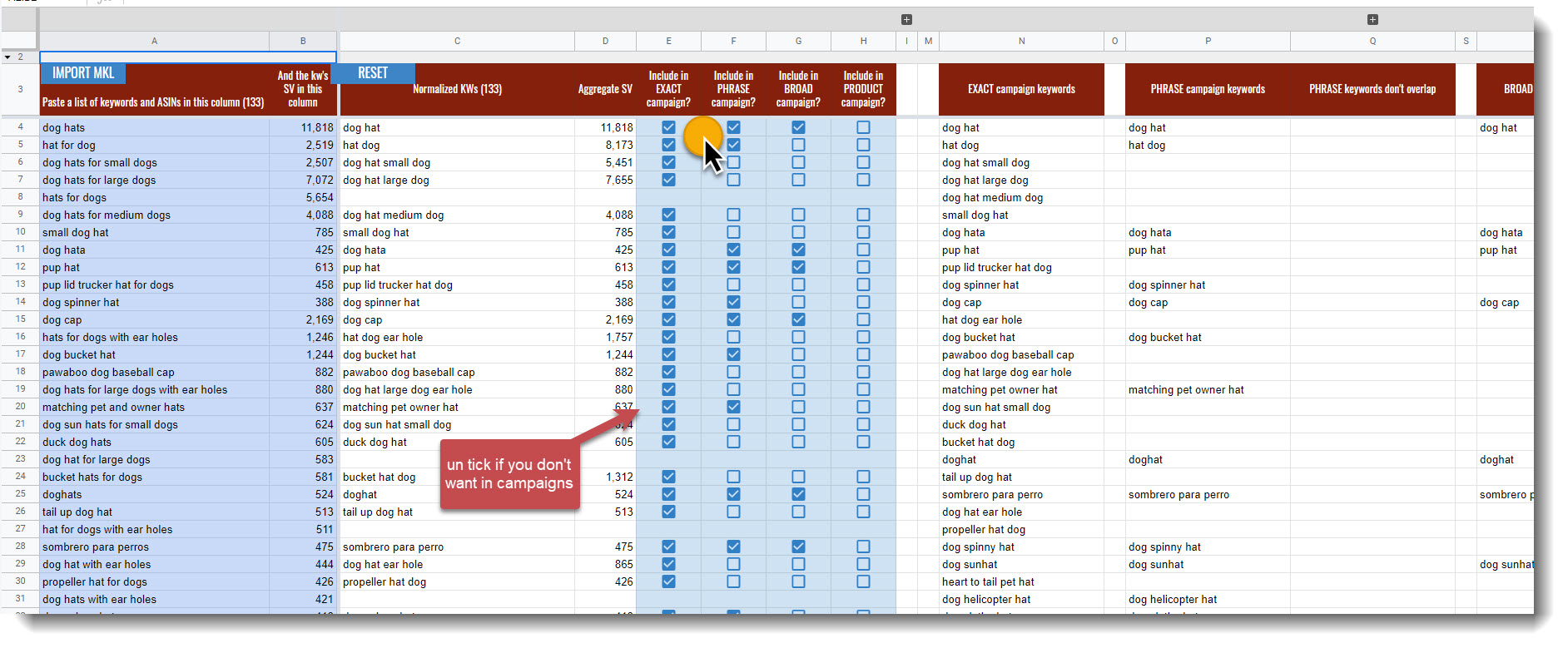 Press the reset button if you want to remove the list and try again
The tool tries to fit all your keywords into broad and phrase campaigns and eliminates the ones that cause duplicates until no duplicates remain.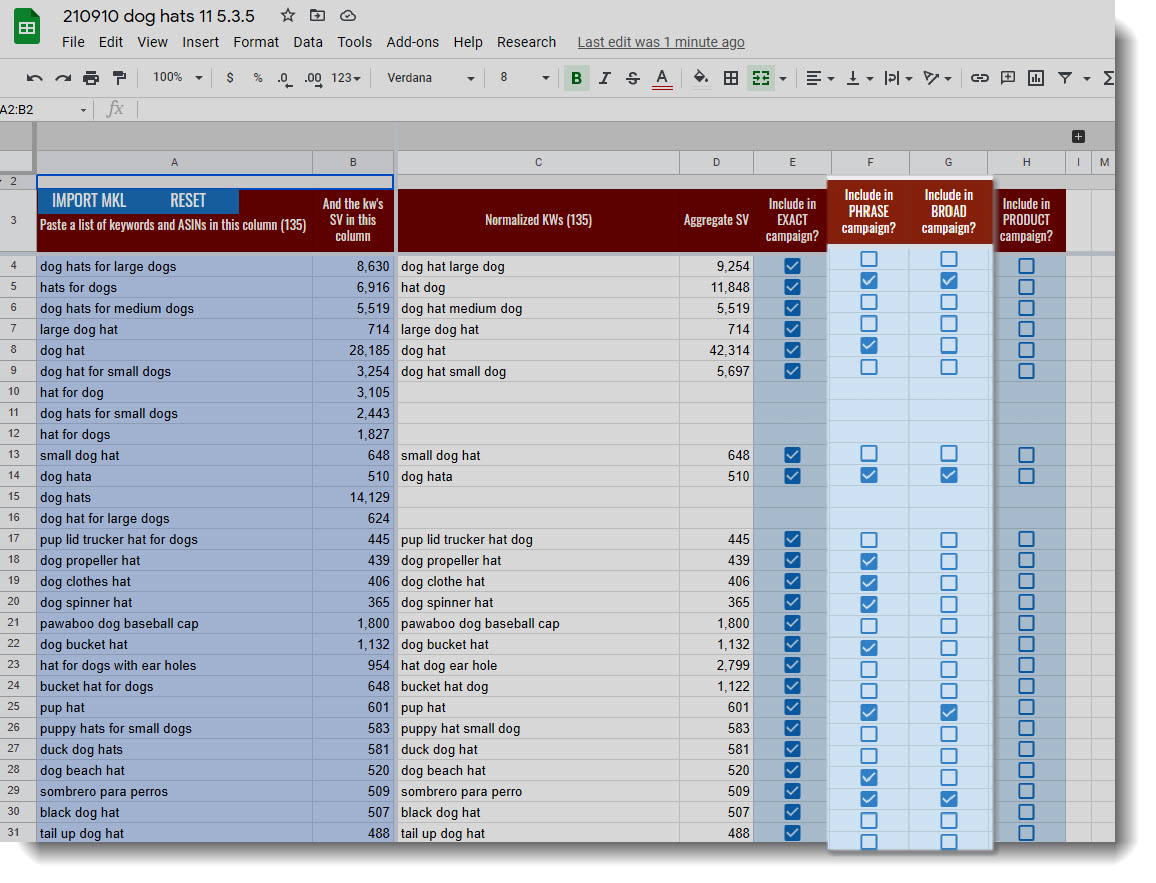 You can manually add keywords to the first column to add to your PPC list. The system will pickup duplicate and consolidate these.


The Correct Method is to copy and paste just the values in the selected cells.
Ctrl+Shift+V (Windows/Chrome OS) or Cmd+Shift+V (macOS): Paste only the values of the Clipboard.
Incorrect Method is copy and pasting
Ctrl+V (Windows/Chrome OS) or Cmd+V (macOS): Paste the contents of the Clipboard to the sheet.
Note: The wrong way will cause the script in the sheet to break and you will have to reproduce your sheet for the software to work.