Listing Builder
Video Reference - Preparing for Launch
When using listing builder it is best practice to manually type in your copyright. This avoids the possibility of breaking the script. Alternatively, paste values only with Ctrl+Shift+V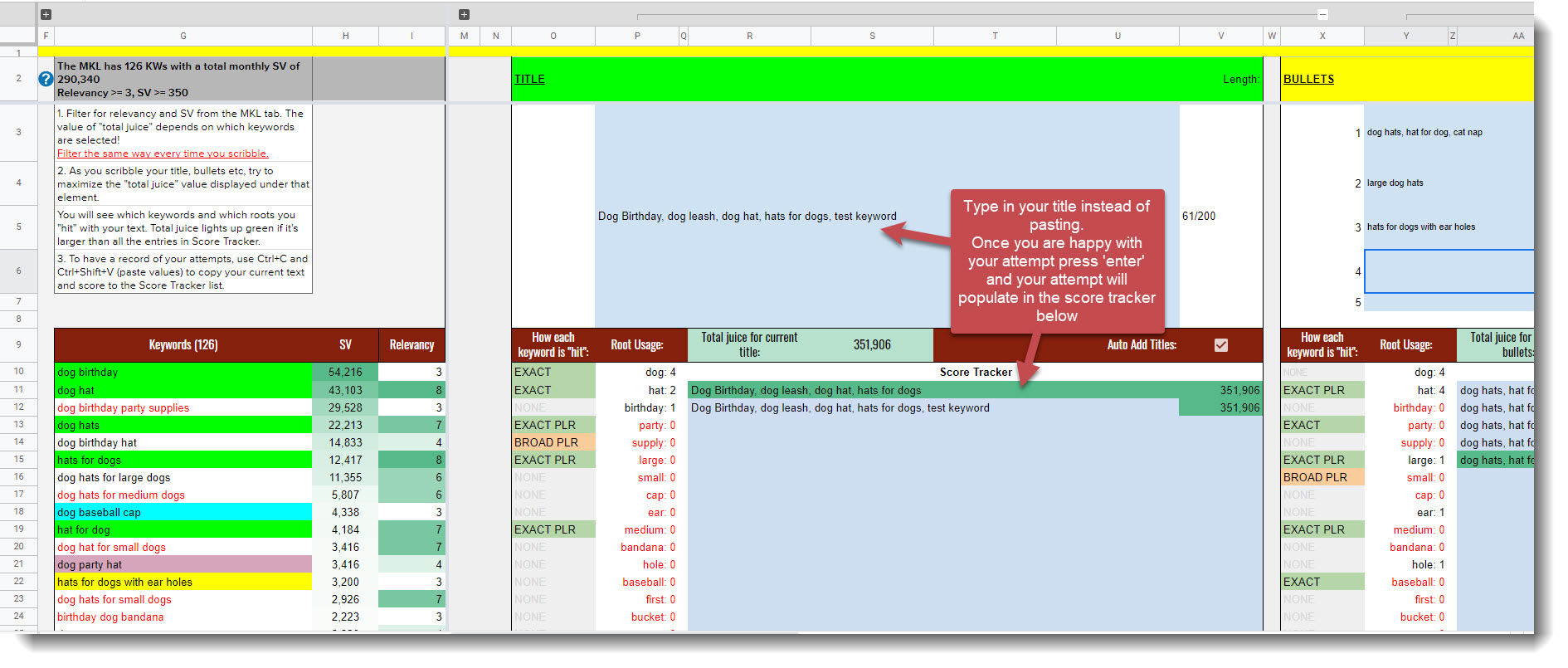 The Correct Method is to copy and paste just the values in the selected cells.
Ctrl+Shift+V (Windows/Chrome OS) or Cmd+Shift+V (macOS): Paste only the values of the Clipboard.
Incorrect Method is copy and pasting
Ctrl+V (Windows/Chrome OS) or Cmd+V (macOS): Paste the contents of the Clipboard to the sheet.
Note: The wrong way will cause the script in the sheet to break and you will have to reproduce your sheet for the software to work.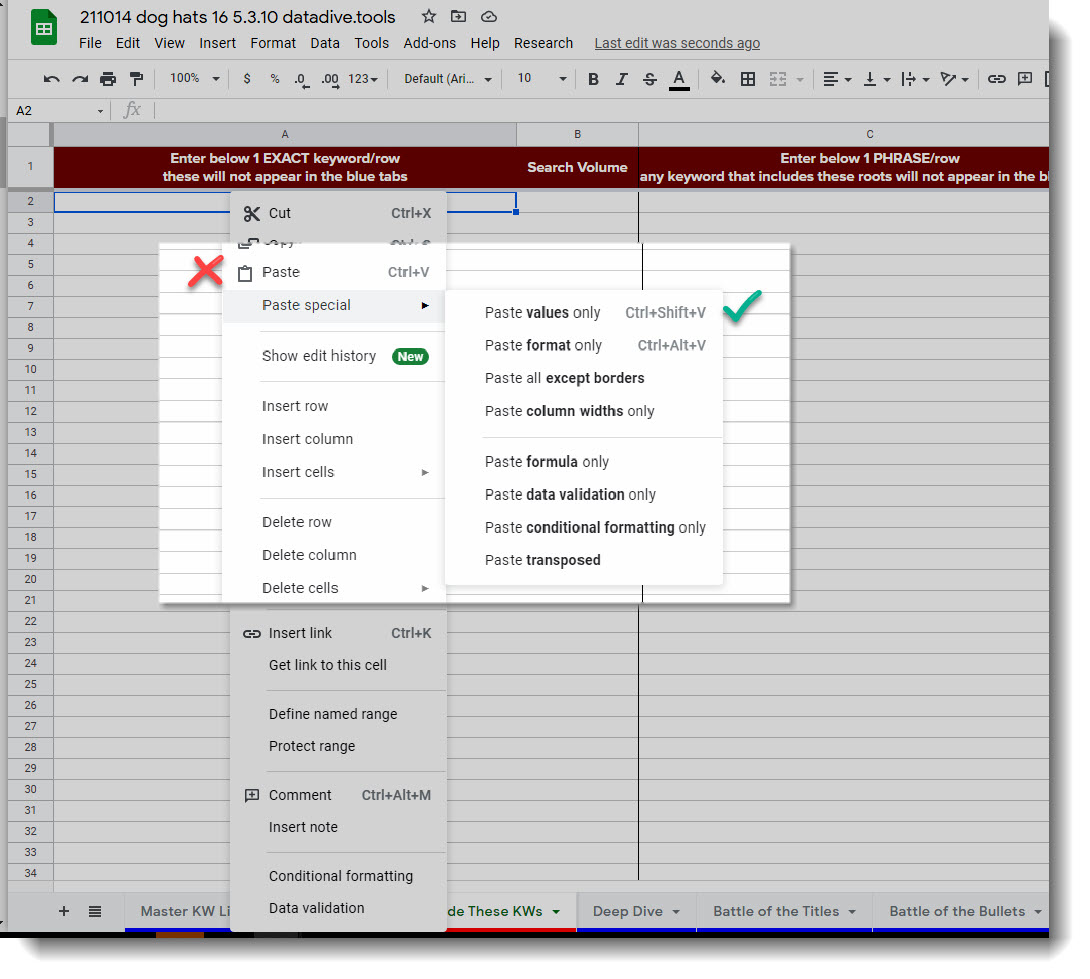 If you have room left in your title/bullets etc and want to add to your current attempt, then continue to type. Each time you press enter it will populate a new 'score tracker' result for you.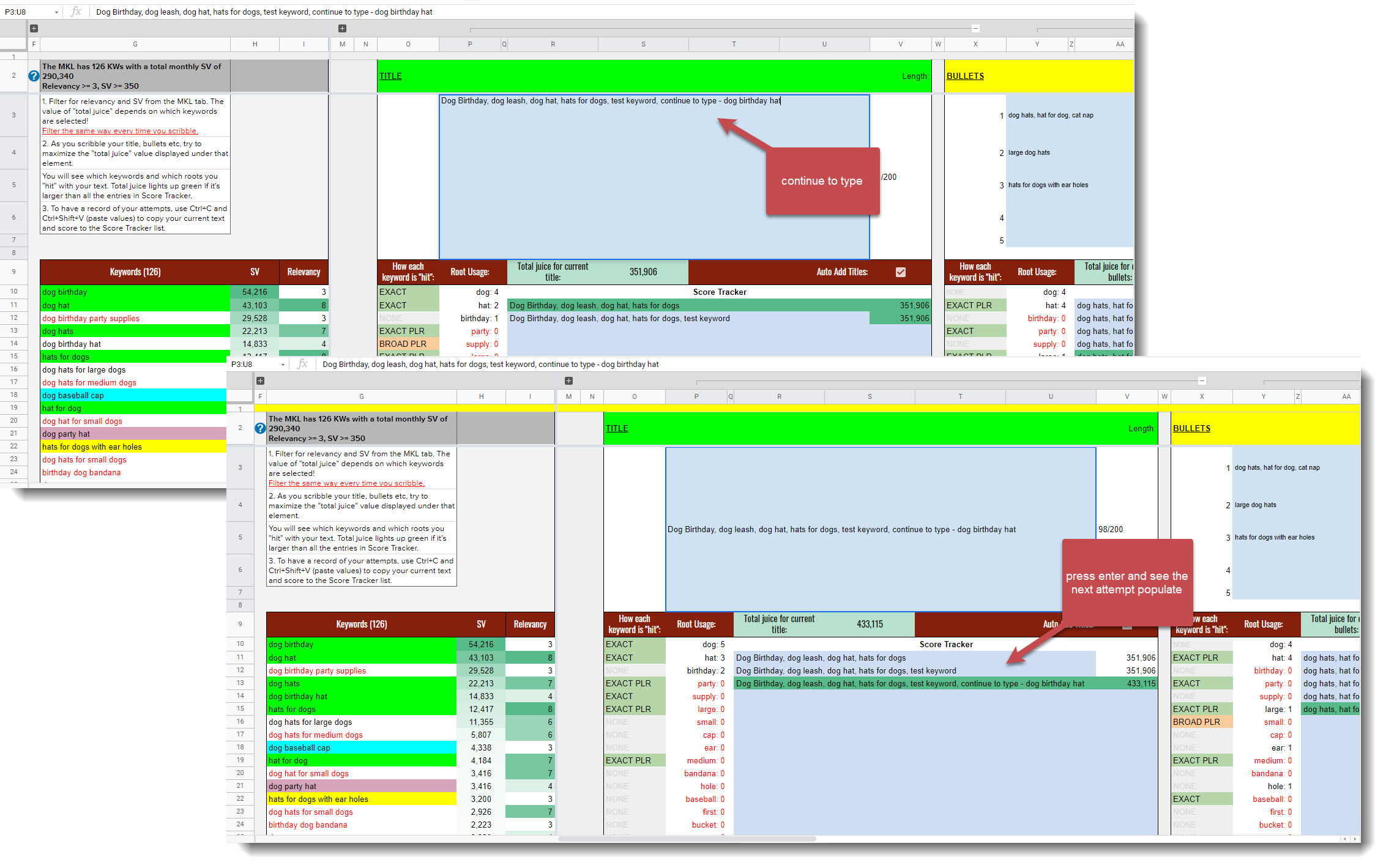 Colour Codes in Column G - 'Keywords'
Green Fill: Keywords in your Title
Yellow Fill: Keywords in your Bullets
Purple Fill: Keywords in your Description
Teal Fill: Keywords in your Search Terms
Dark Blue Fill: Keywords in your Subject Matter (not recommended to use - refer special call from 10/27)
Red Text: Keywords with NO Match, not even Broad
Black Text: Keywords with BROAD Match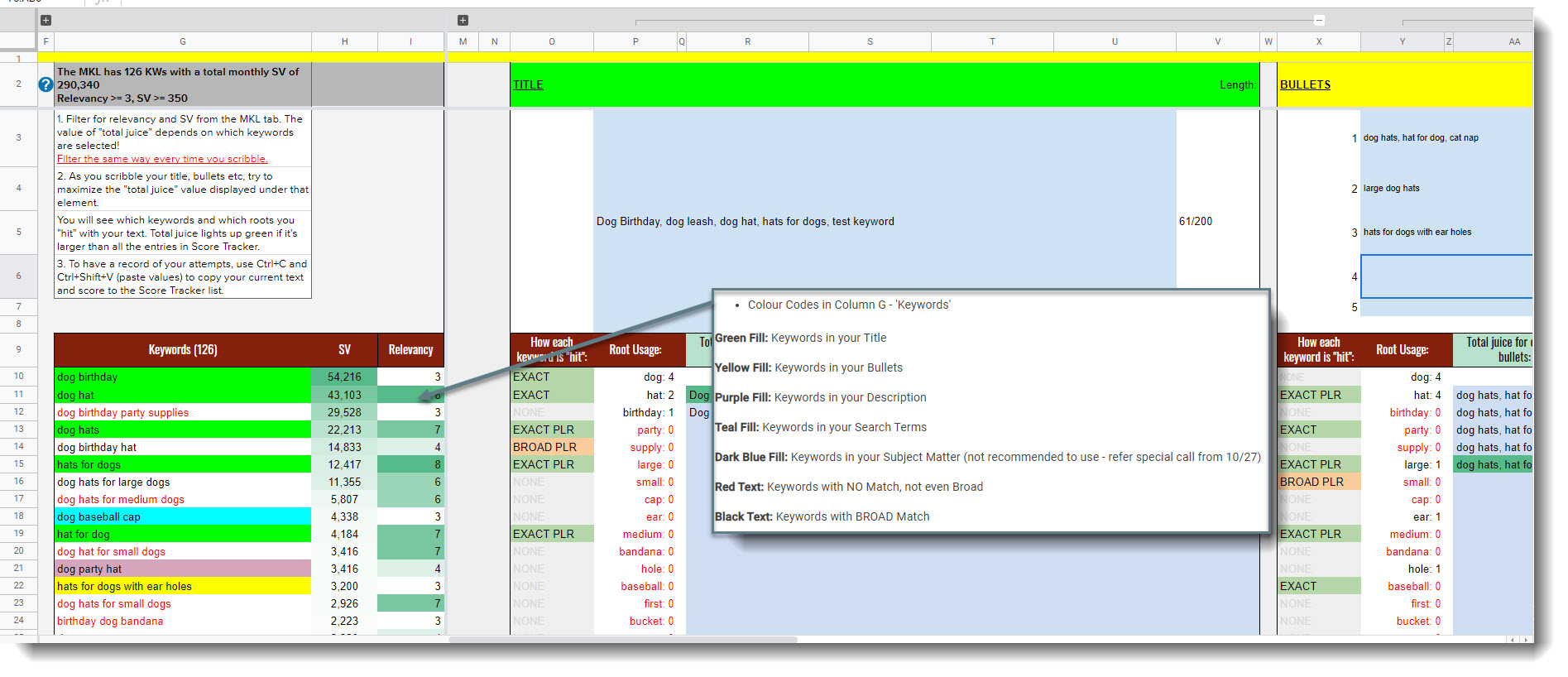 DataDive's Listing Builder correctly counts bytes (not characters) in your Search Terms and correctly omits spaces and punctuation from the length calculation. It also correctly displays the byte limit as 249 (not 250) - so your search terms are measured exactly as Amazon does.

You can click the top left hand expand button the filter your list by roots. This is often helpful if you want to ensure your targeting 1-2 main roots first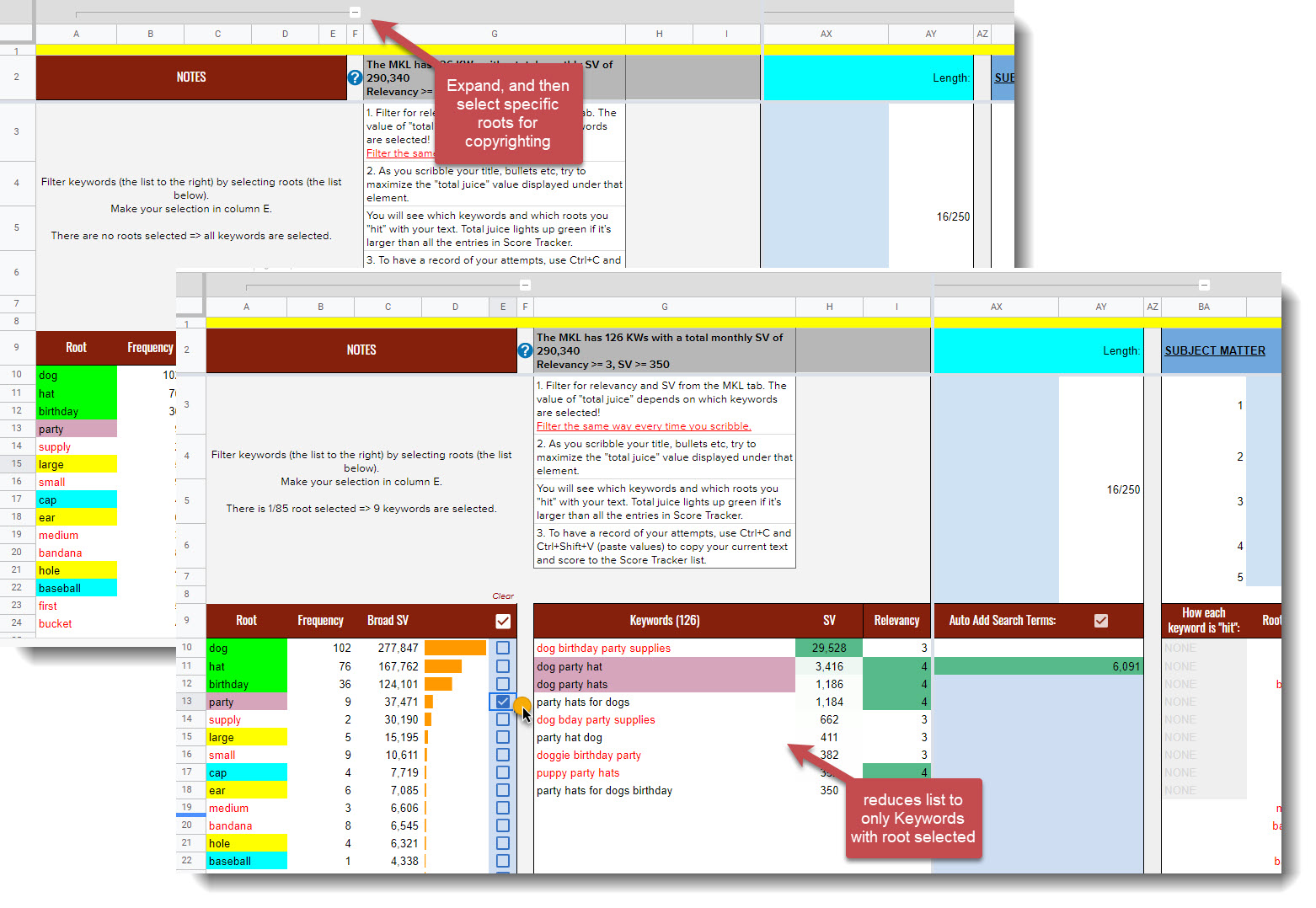 This feature is turned on by default, which means everytime you press enter in the listing builder cells - eg title/bullets/search terms this will trigger the software to produce the results and copy what you have produced into the Score Tracker.
By deselecting this option, it allows you to keep your copy in the main screens and continue to work on optimization without making a copy to the score tracker.

Compare your results to your competitors in the 'Battle of the Titles'