PPC Campaigns
Video Reference - Preparing for Launch
And basics of creating your bulk files
Don't combine keywords whose SV ratio is more than .......
This is to avoid putting high sv and low sv keywords in the same campaign. By setting a ratio you ensure your campaigns are grouped with KW's grouped in similar size SV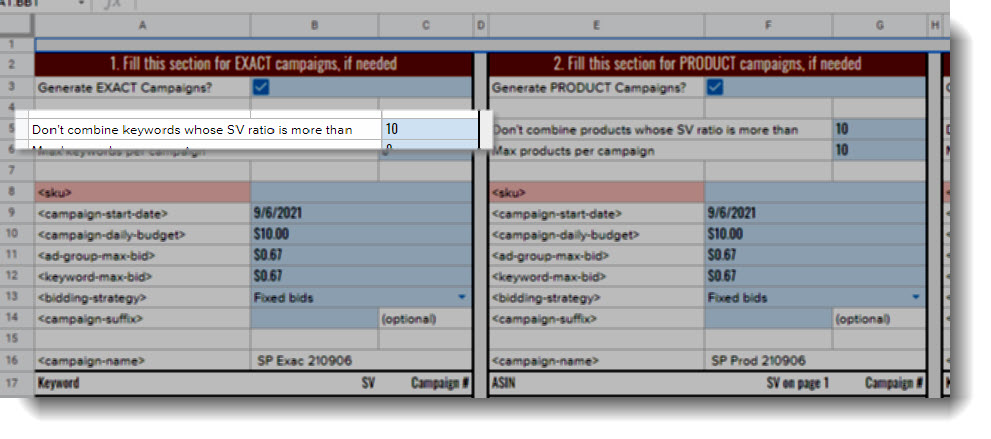 Just enter in your product sku once in first blue cell identified below.
Note: if you type over the cells labelled

This then creates the naming convention for your PPC campaign names

Campaign names that are auto-generated you can edit in 2 ways
Use the Campaign Suffix to add additional text to campaign names
Or override completely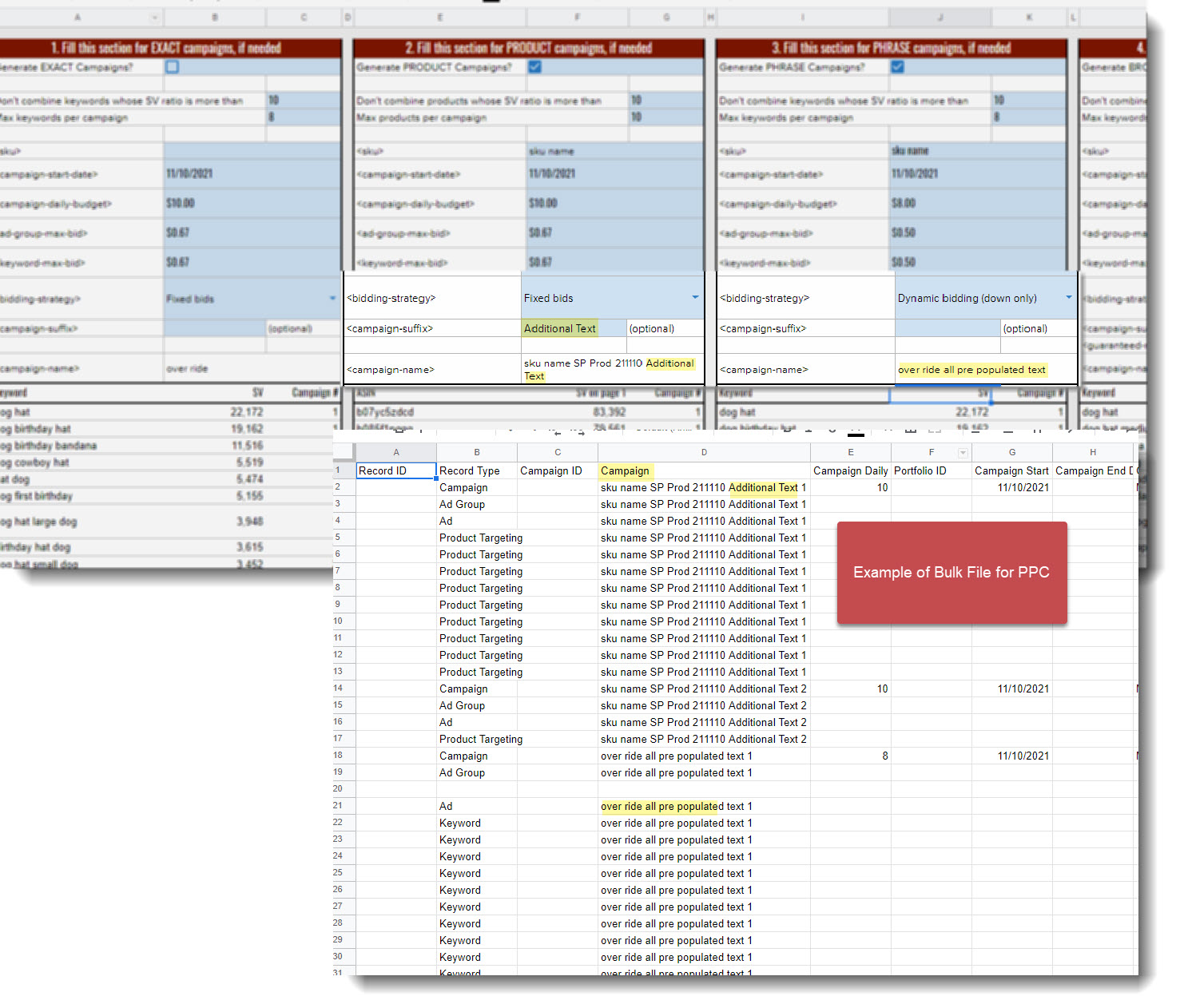 By default, it will generate the campaign date for tomorrow.
Also for launch, you will usually untick phrase / broad and auto and not produce those campaigns (refer to current InnerCirlce PPC SOP)

There is no integration available to pull out from seller central suggested bids.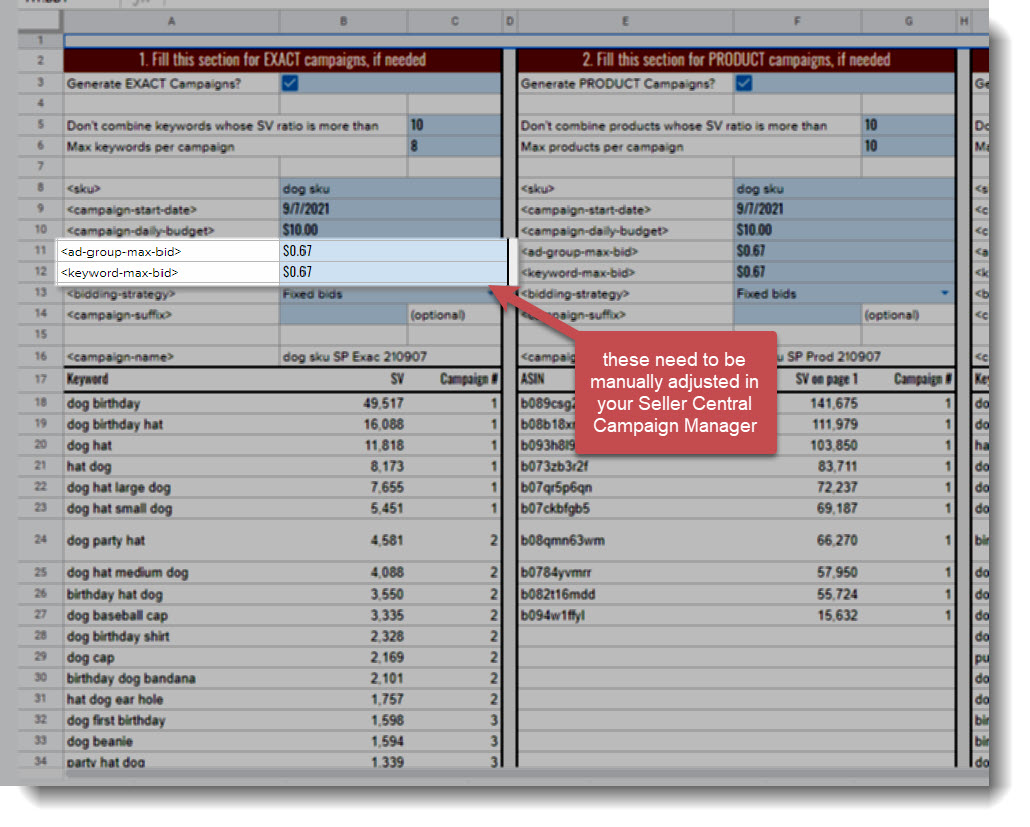 The user is required to import their PPC campaigns and then adjust as needed

If you select checkbox for 'guaranteed roots' it applies the + symbols to keywords to ensure the specific words appear in the board match. Eg if the broad keywords where dog hat and you didn't apply the + to keywords you could potentially show for 'cat pyjamas'. We avoid this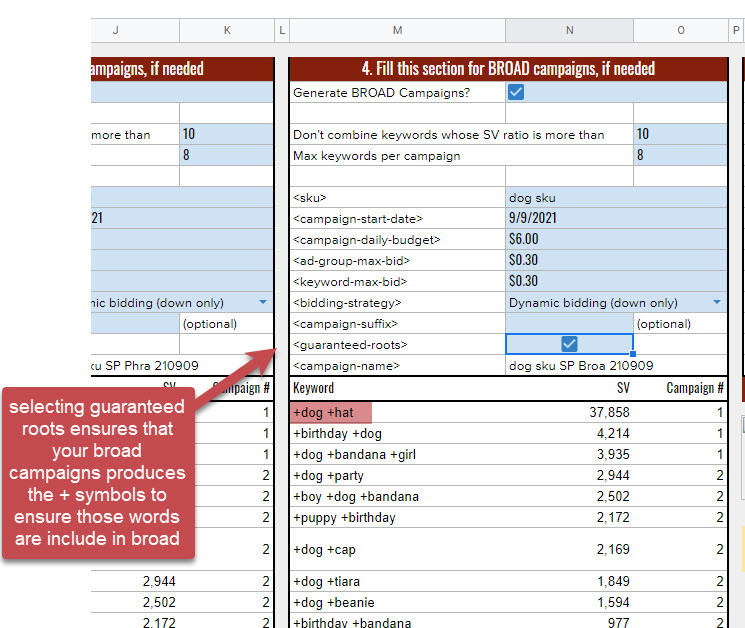 Keyword upload error report
Error: You cannot have more than 10 words per keyword (or more than 4 for 'negative phrase' keywords)
These keywords have been removed from your campaigns for you, simply ignore those errors as everything else will work; to check this, download a bulk file, filter for these campaigns and count the # of records, it should be the # of successful records from the error report
Alternatively
- uncheck those keywords from your campaigns
- remove them manually from the generated files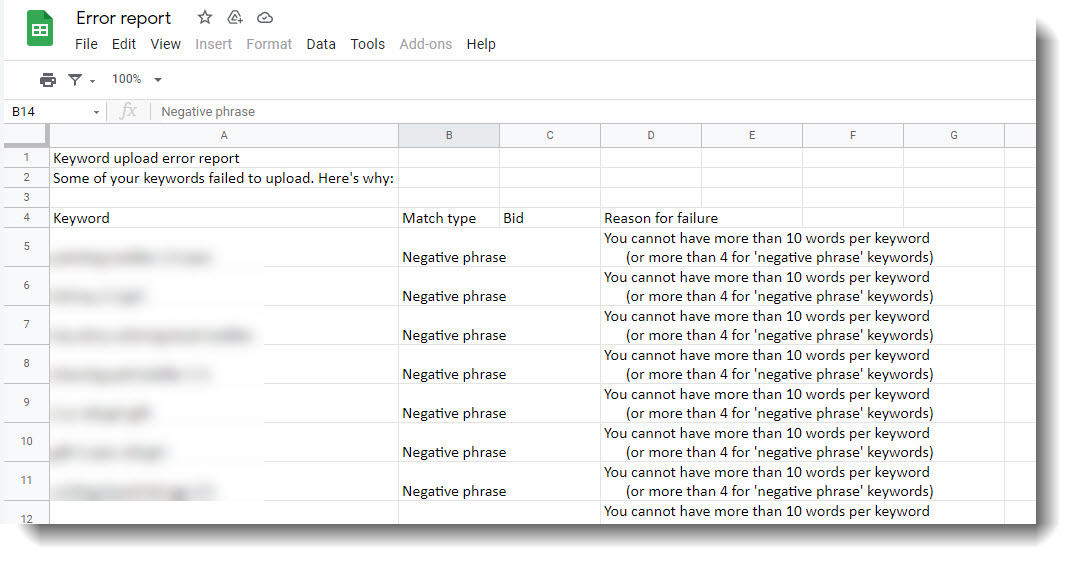 Manually adding negative exact match and negative phrase match terms to PPC Campaings
Expand the list by the top arrows on top of column S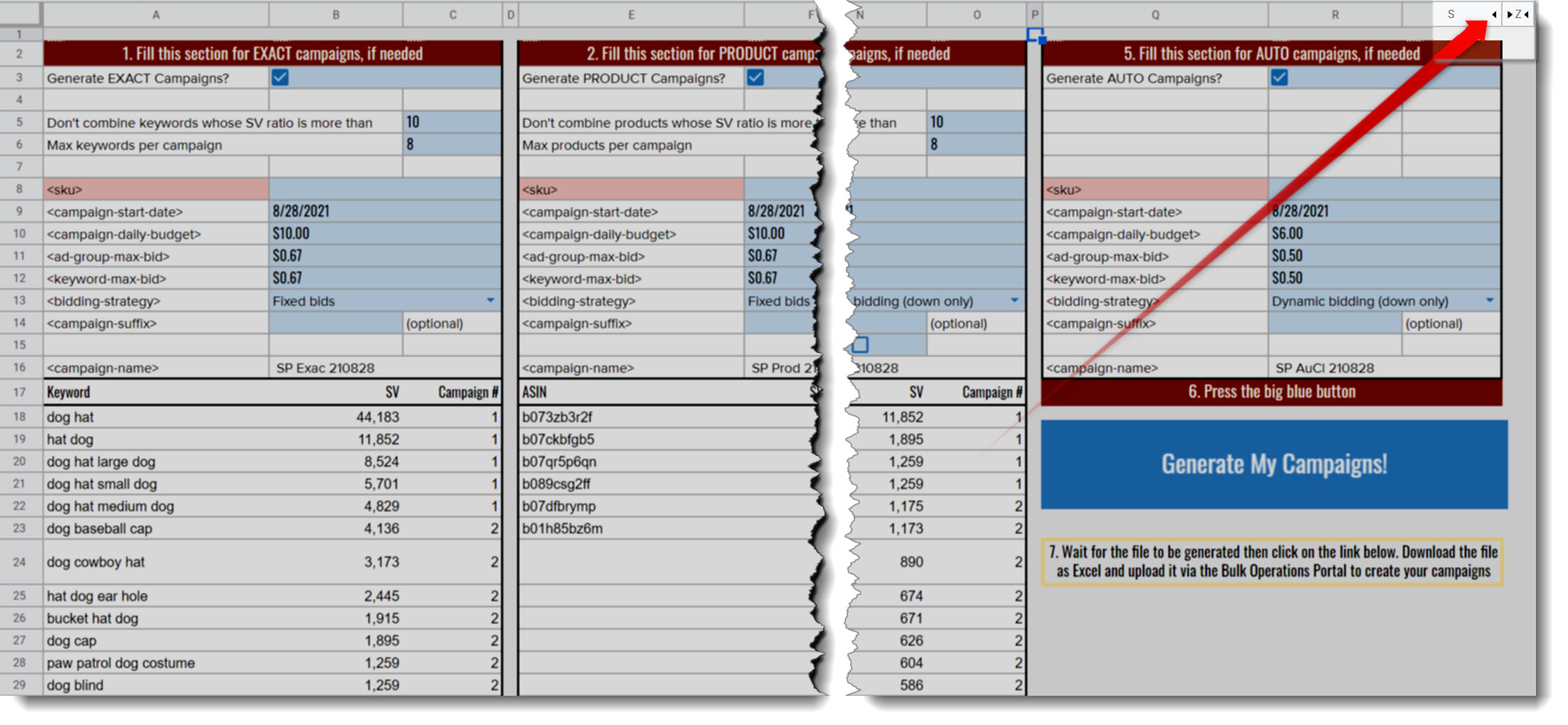 When you expand you get 3 columns with blue background in which you can add exact, phase and ASIN negatives