Deep Dive
On Google Sheets version 0 Resize Page to suit
Often this page may not suit your screen size. Please adjust to suit your screen
The opportunity flag settings can be changed by users to suit their own weights. For example the number of reviews, for various niches the number of reviews as an opportunity or risk may change per user.
Competition SV and KW Strength
The numbers of sellers SV or KW strength that are classified Red or Organe Sellers are displayed as a percentage against the rest of the sellers on the MKL. For Eg the below example there are 3 sellers from the 10 on the MKL that are classified as good sellers in the Search Volume table = 30%.
Then we compared to the Criteria table which has 4 criteria colours (red/orange/yellow/green), as per the below example the result is <40% = 'Green Light'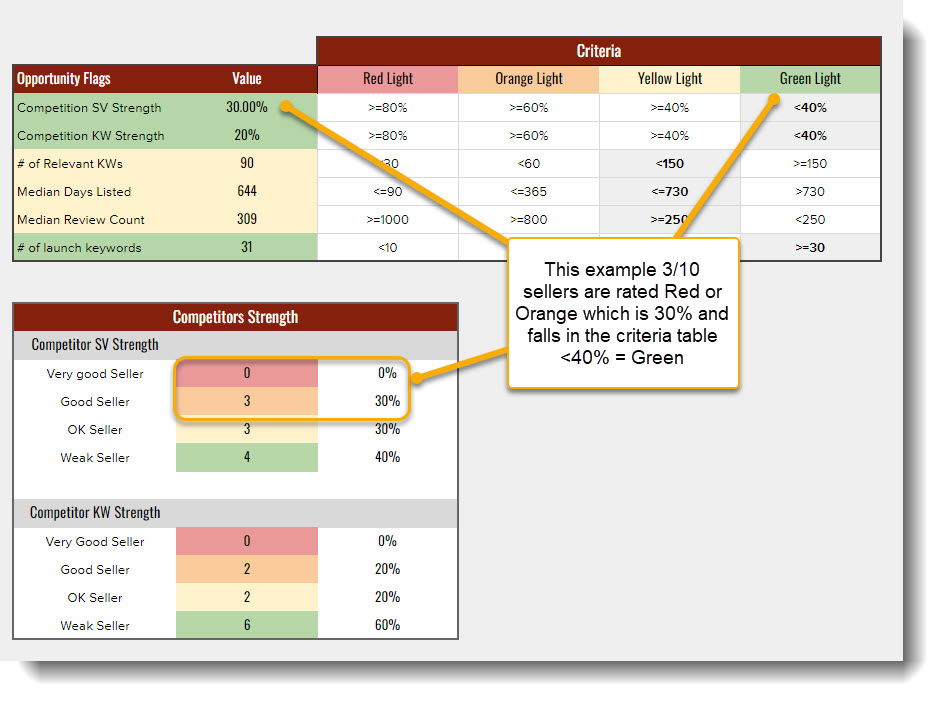 Keyword Distribution and Search Volume Distribution:
In general, we are looking for a relatively even distribution over keywords and SV. If these are dominated by one or two keywords (Keyword Dist), or by one seller (SV Dist) then this can be a warning that the niche is heavily dominated.
Google Trends:
Ideally, we are looking for a consistent or rising trend over google data, and a new rising trend on Amazon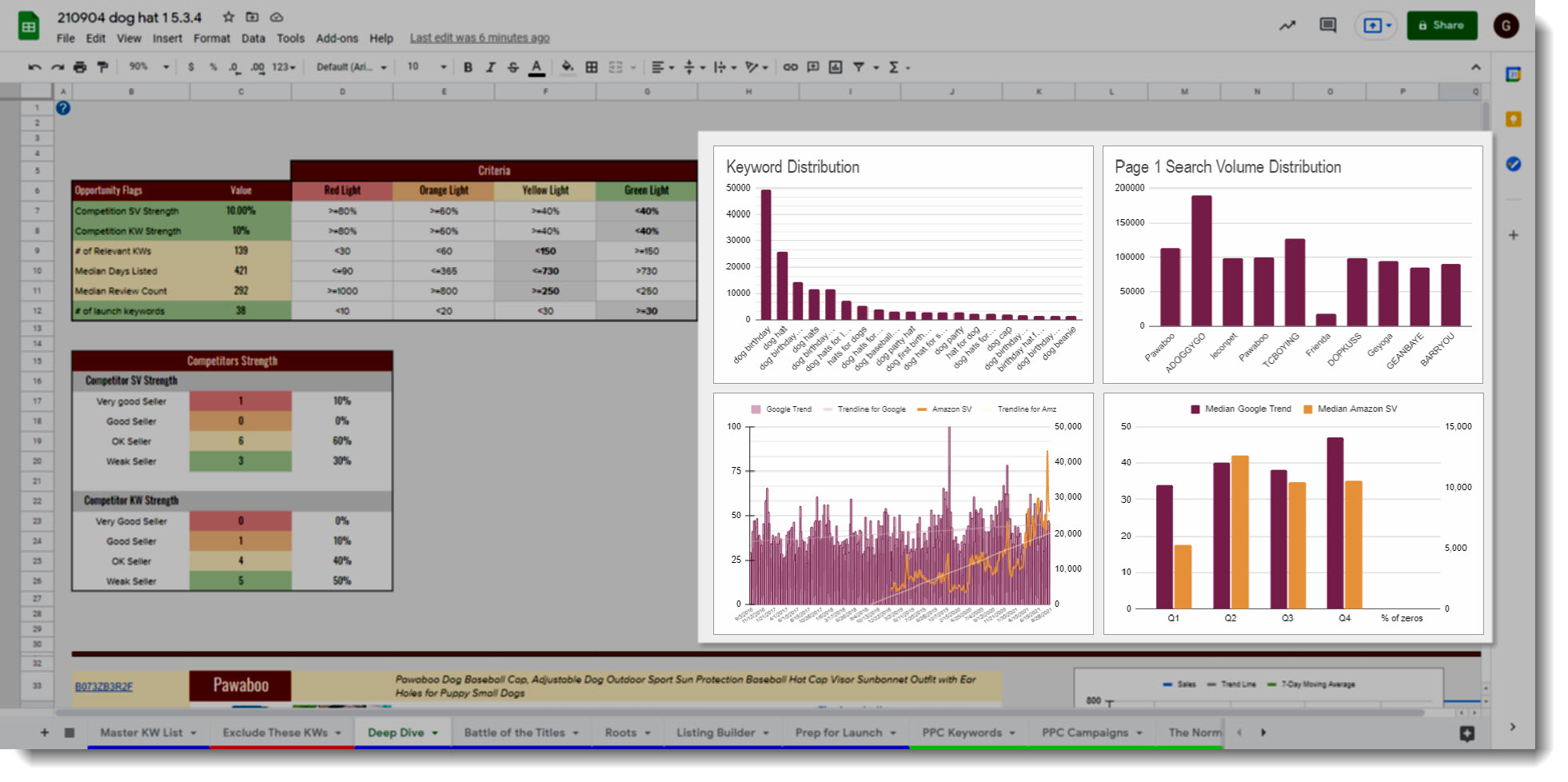 Focus on the competitions Listing photo's with 'Collapse all Row' feature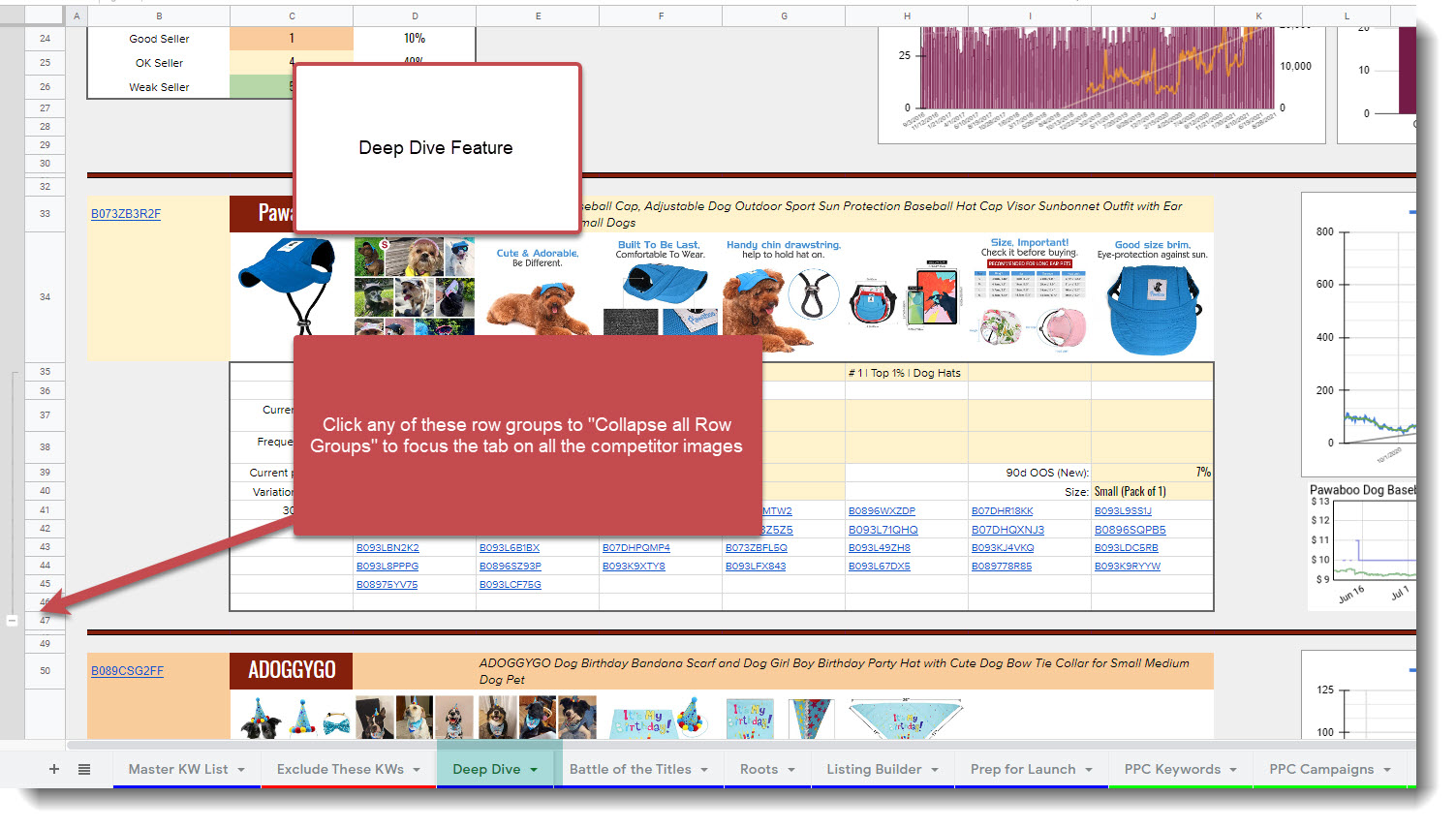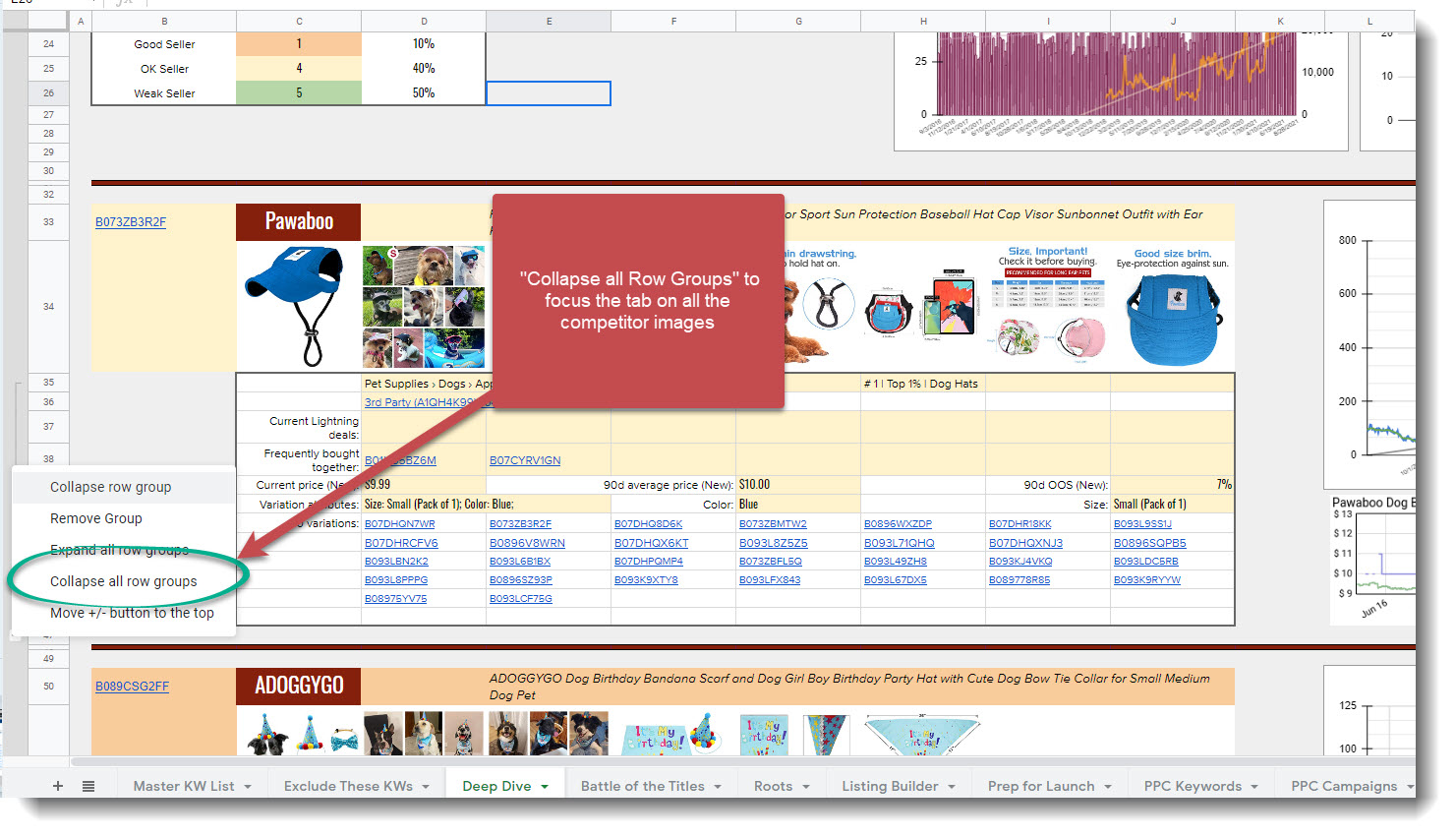 View all images on one screen