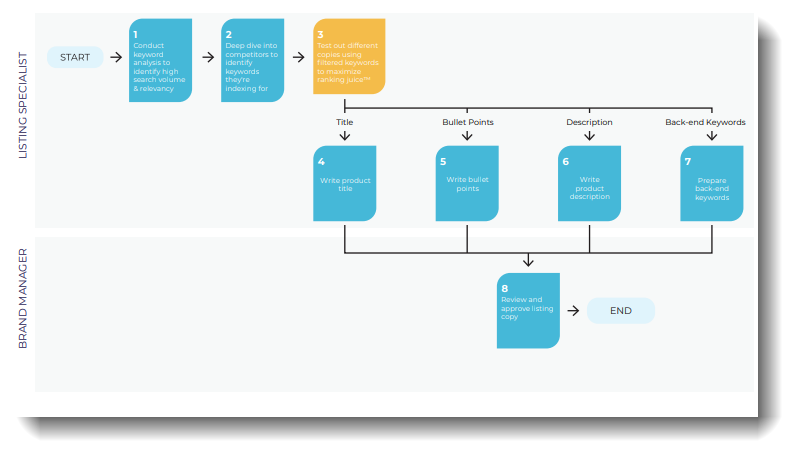 Overview
What is this SOP all about?

Introducing brilliant, innovative, and winning products to the Amazon marketplace is just
the initial step toward brand success. Writing a compelling story around your product is
critical if you want shoppers to click your listing and buy your products, increasing your
conversion rates, revenues, and brand equity.

There are a handful of tools that help write your listing effectively. But so far none of them
have the capability to integrate your listing copy with keyword research data so you have an
estimated ranking score right at the outset.

With Data Dive, the game has changed! You can build your listing copy and get a ranking
score based on keyword matches while looking at your competitors all in one sheet. This
will save you time for other critical tasks with confidence that your listing copy will outrank
your competitors.