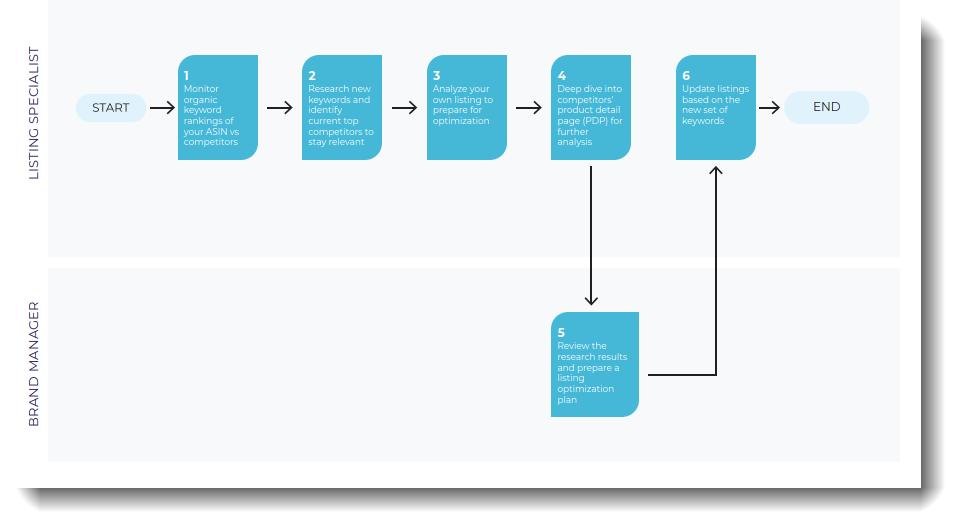 Overview
What is this SOP all about?
Effective optimization informs and encourages customers to click on your product over the
competition. With proper listing copy, relevant and high-quality images, optimized pricing,
and reviews, you have a great opportunity for converting sales. While it's easier said than
done, there exists a huge gap between top Amazon sellers thriving on the search results vs
the rest of the competition, and that gap is an opportunity for you to close, or even better
to outrank your competitors!

This SOP aims to help maximize your opportunities by simplifying how to do an ongoing
listing optimization for your existing ASINs using Data Dive's keyword research solution.