Google Chrome 400 error! I have Chrome Extension but still receive error
We appologize for Google credential errors but in order to protect the integrety of the Inner Circle these extra layers create some user errors.
If you find that you have successfully downloaded the DataDive chrome extension but are still get google errors please follow the process outlined below:

- Go to chrome://settings/cookies
- Select either of the first 2 options: "Allow all cookies" or "Block third-party cookies in Incognito"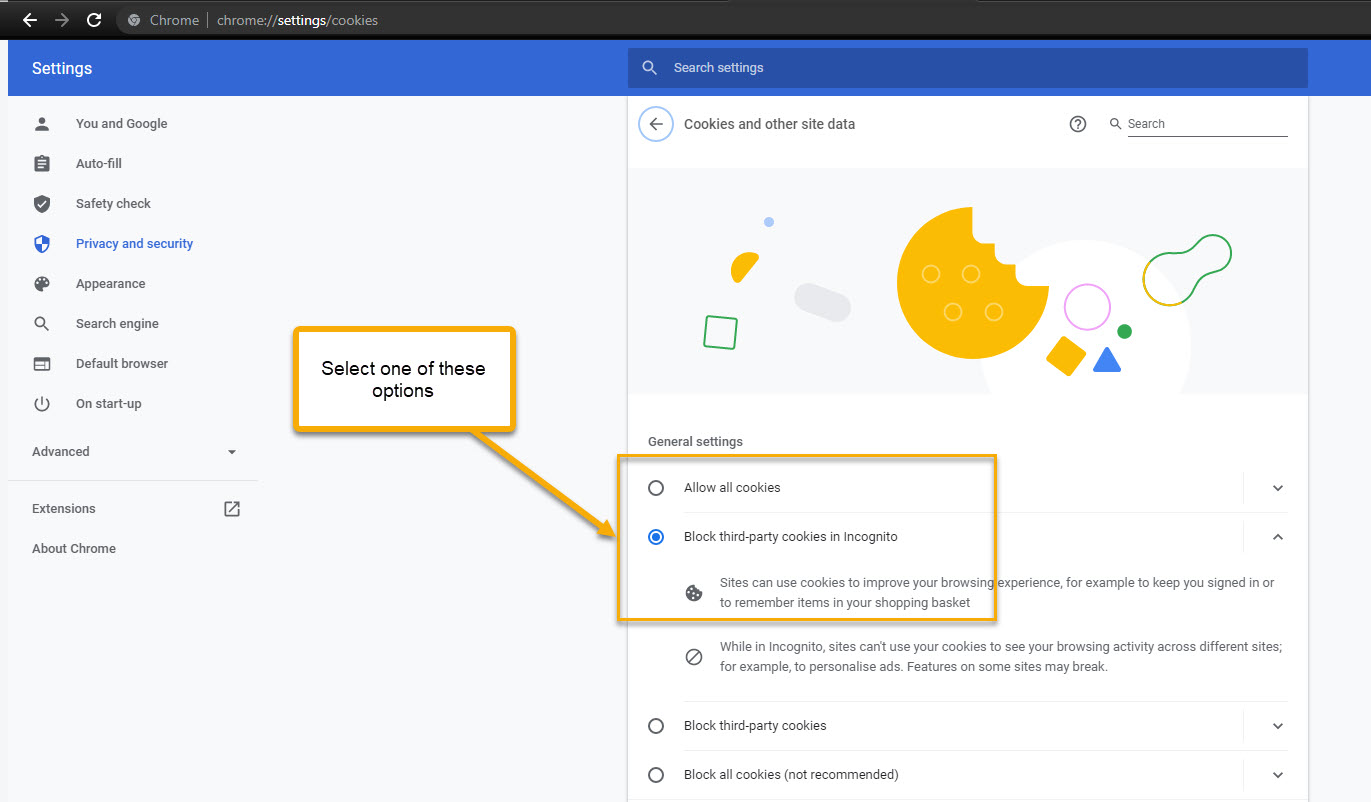 - If that setting was different before and you had to change it, then try https://app.datadive.tools/sheets/select_drive_file again and this should resolve your issue.
- Additionally, if this doesn't work please try the steps in this article - https://support.datadive.tools/hc/en-us/articles/4416310460953-Google-Invalid-Credentials-error-or-Invalid-grant

If you are still stuck please email support with screenshots - support@datadive.tools