File Picker Issues Level 2 - Antivirus Block?
If you have tried prior google authentication processes and are still stuck with not being able to get past the point of selecting file, it could be your virus protection
Also check if you have extension apps like - Duck Duck Go which can be blocking the process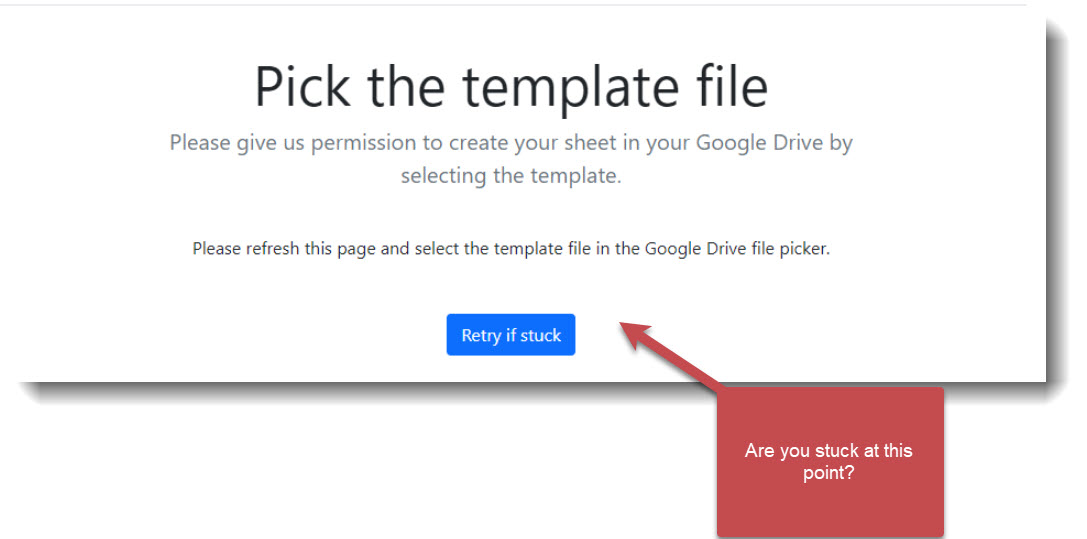 Below solution resolves Bitdefender Antivirus, exclude Datadive
Below solution resolves Kaspersky Antivirus but also may be similar for other virus protection software
Kaspersky Total Security installs a Chrome extension that protects against many things. One of them is personal data collection.
1. Make the Kaspersky Protection extension visible by pinning it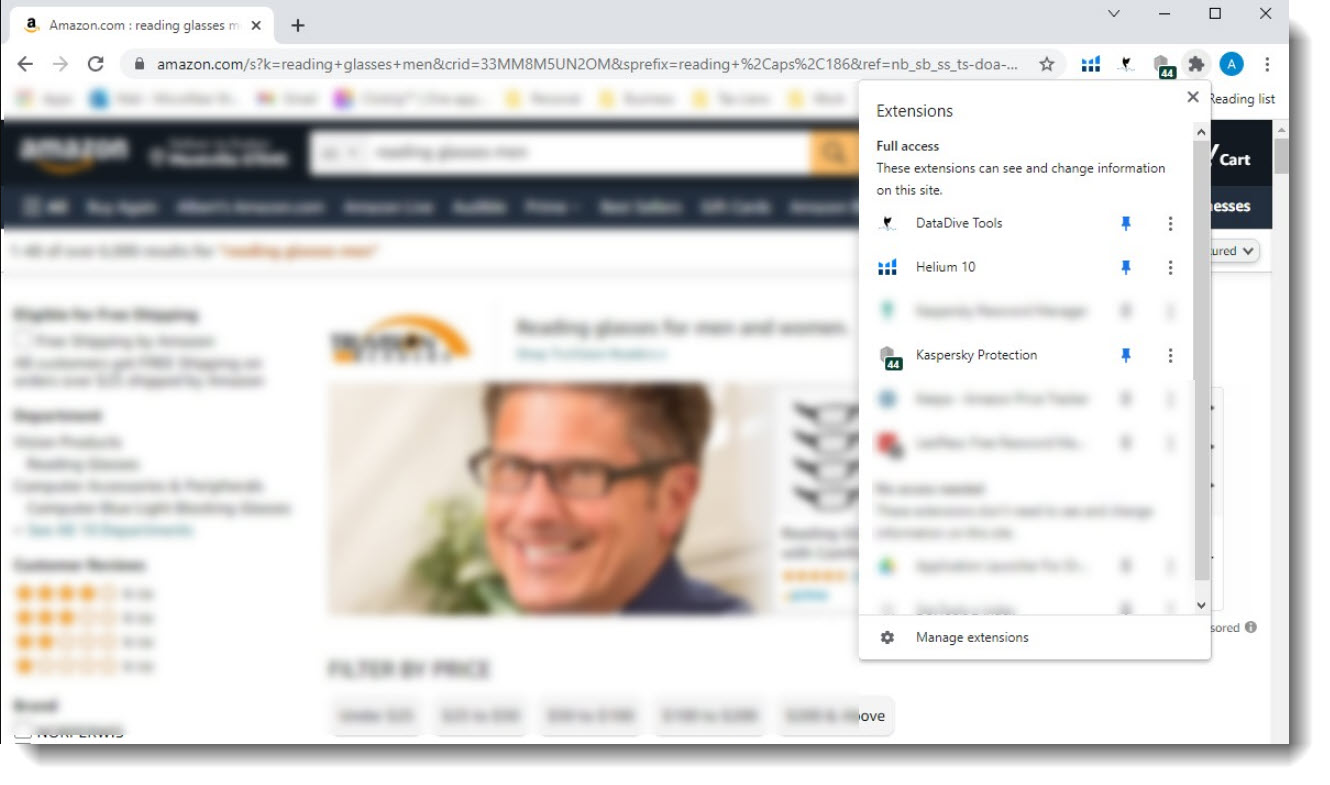 2. Launch Helium10 and click the dive button. When the Pick the template file page opens, while on app.datadive.tools/sheets/select_drive_file, right-click the Kaspersky Protection extension and click the option to "allow data collection on this website site"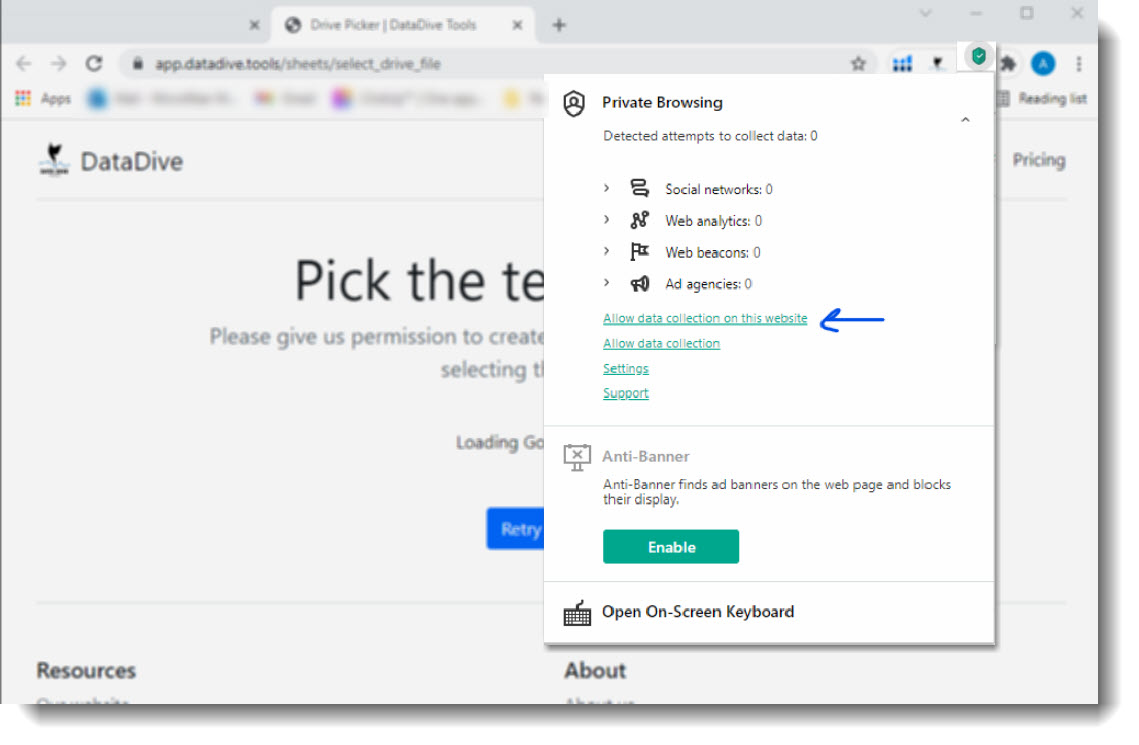 3. Try clicking the Retry if stuck button or refreshing the page, if it still doesn't work try Emptying the Cache and Hard Reload. Press F12 to open developer tools and then right-click the refresh button and choose "Empty Cache and Hard Reload"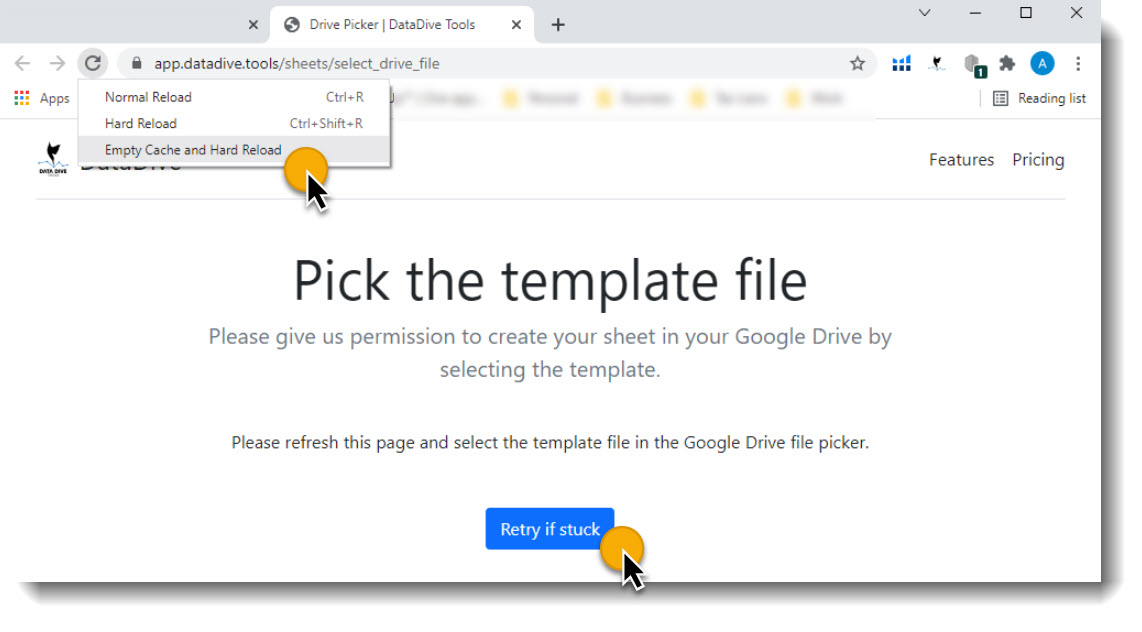 4. Click the Retry if stuck button and it should now load the Select a file dialogue