How to edit my details and password?
We prioritize the security and privacy of our users' credentials. As such, we don't store any of your login information for updating or modifying your details. Instead, your Gmail account is directly linked, ensuring your sensitive data remains protected.
When it comes to managing your subscription, this is managed thru Stripe Gateway. By using Stripe, we can guarantee a smooth and secure payment process, and you can have peace of mind that your sensitive information remains protected.
Follow these simple steps to manage your subscription:
Step 1: Click on the Data Dive Extension, and select "Manage Subscription."
Step 2: You will be directed to the "Subscription Management" page, where you should click on "Manage Subscription."
Step 3: You will be taken to the Stripe Gateway page, where you can effortlessly manage your subscription.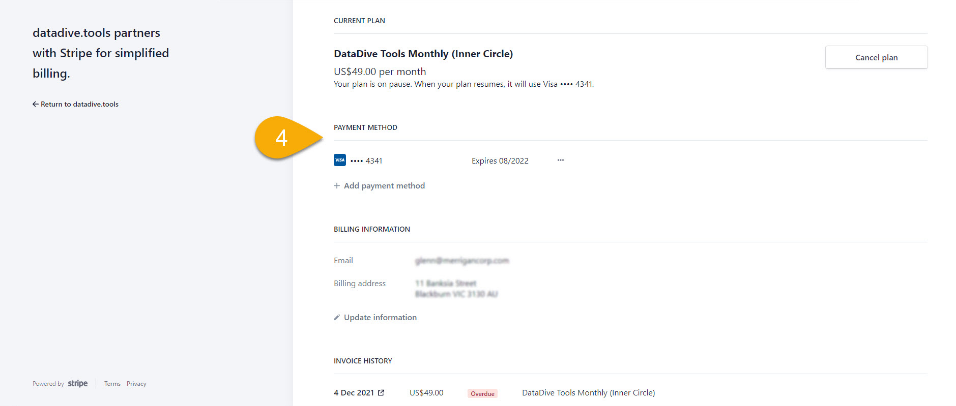 In case you encounter any problems, don't hesitate to reach out to us at support@datadive.tools.