How to change my billing information?
To manage your payment information, you'll need to access the Stripe gateway. This is where your payment details are securely stored and processed.
Step 1: Click on the Data Dive Extension, and select "Manage Subscription."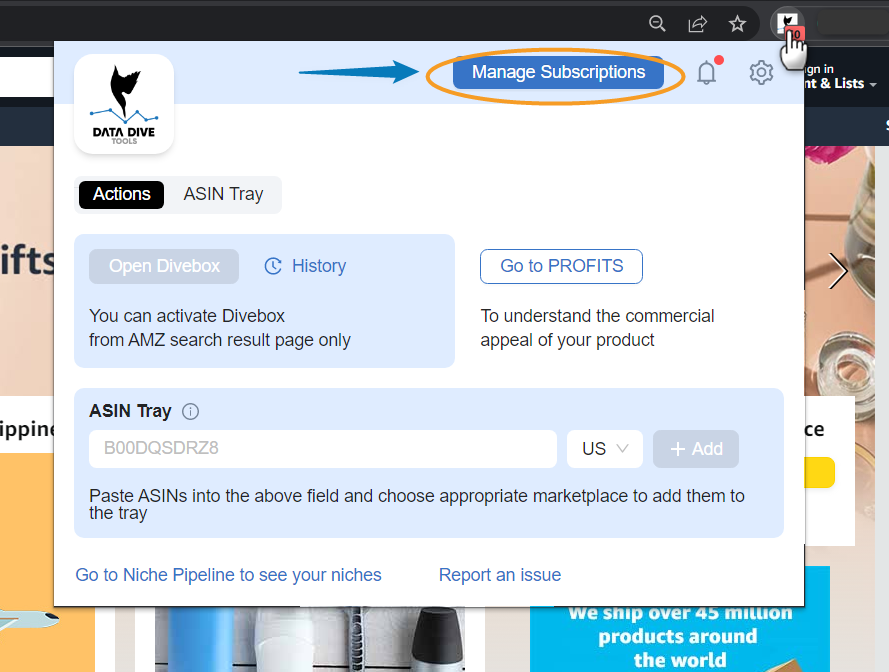 Step 2: You will be directed to the "Subscription Management" page, where you should click on "Manage Subscription."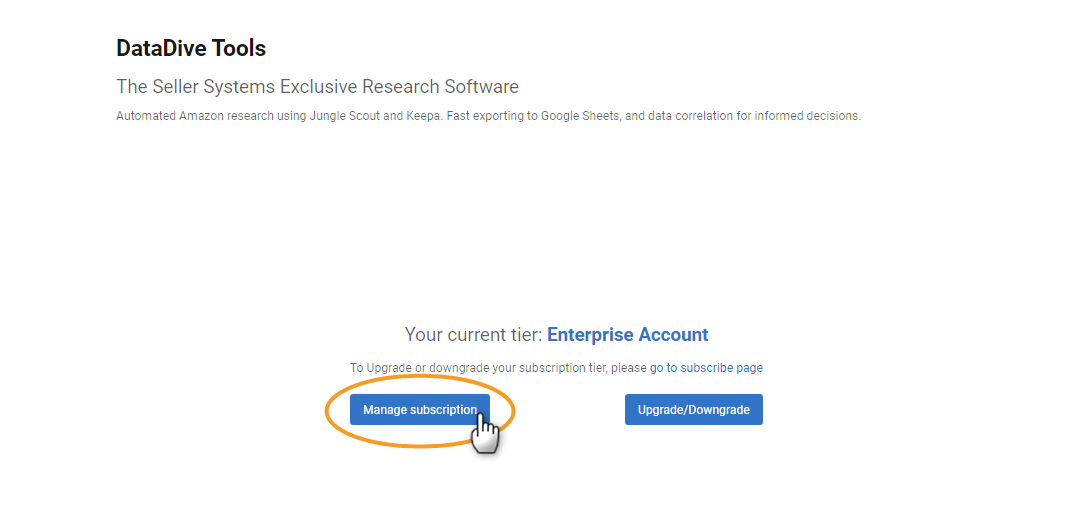 Step 3: Once on the Stripe Gateway page, you can easily modify your billing information.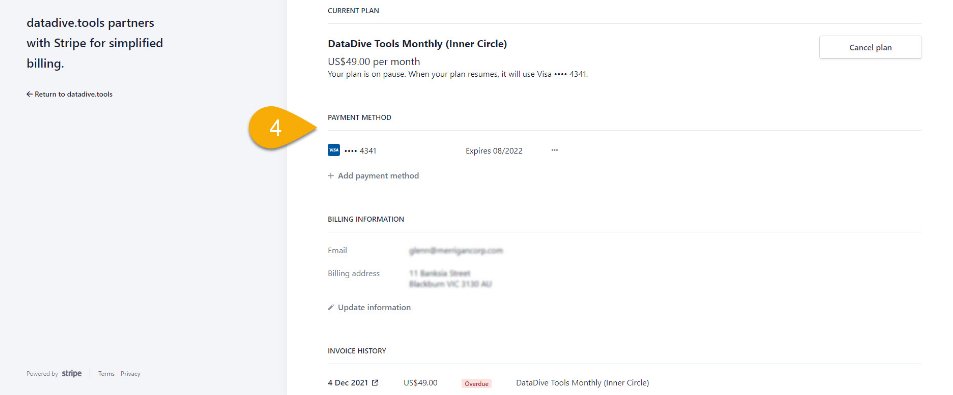 Step 4: To access copies of previous invoices, you can download them from the same screen where you manage your subscription.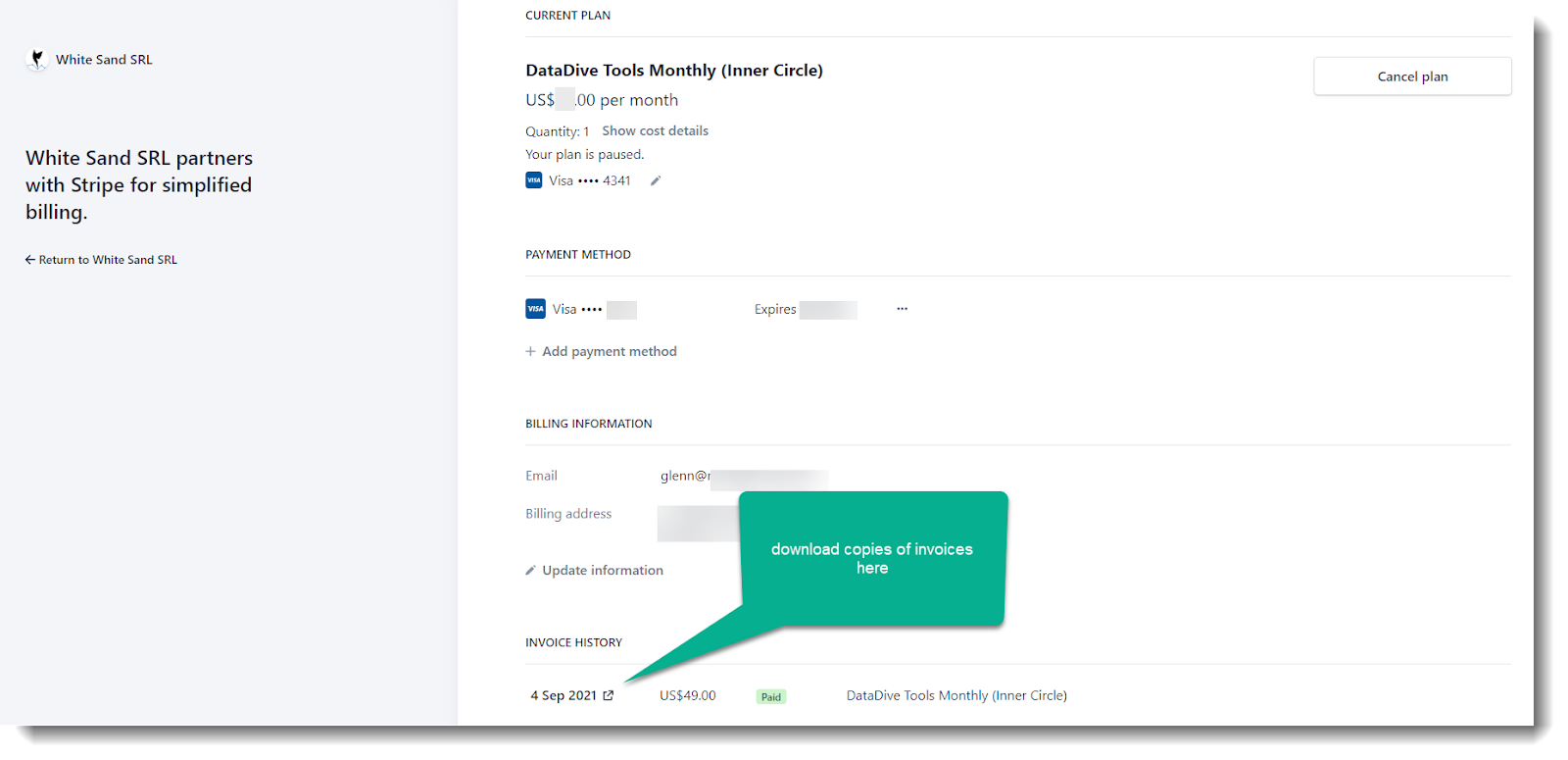 If you need further assistance, please contact us at support@datadive.tools