What happens when I want to cancel my subscription?
Go to your 'manage subscription' page via Chrome Extension > Cancel Plan.
If you cancel your plan you will still have access until the end of the billing period.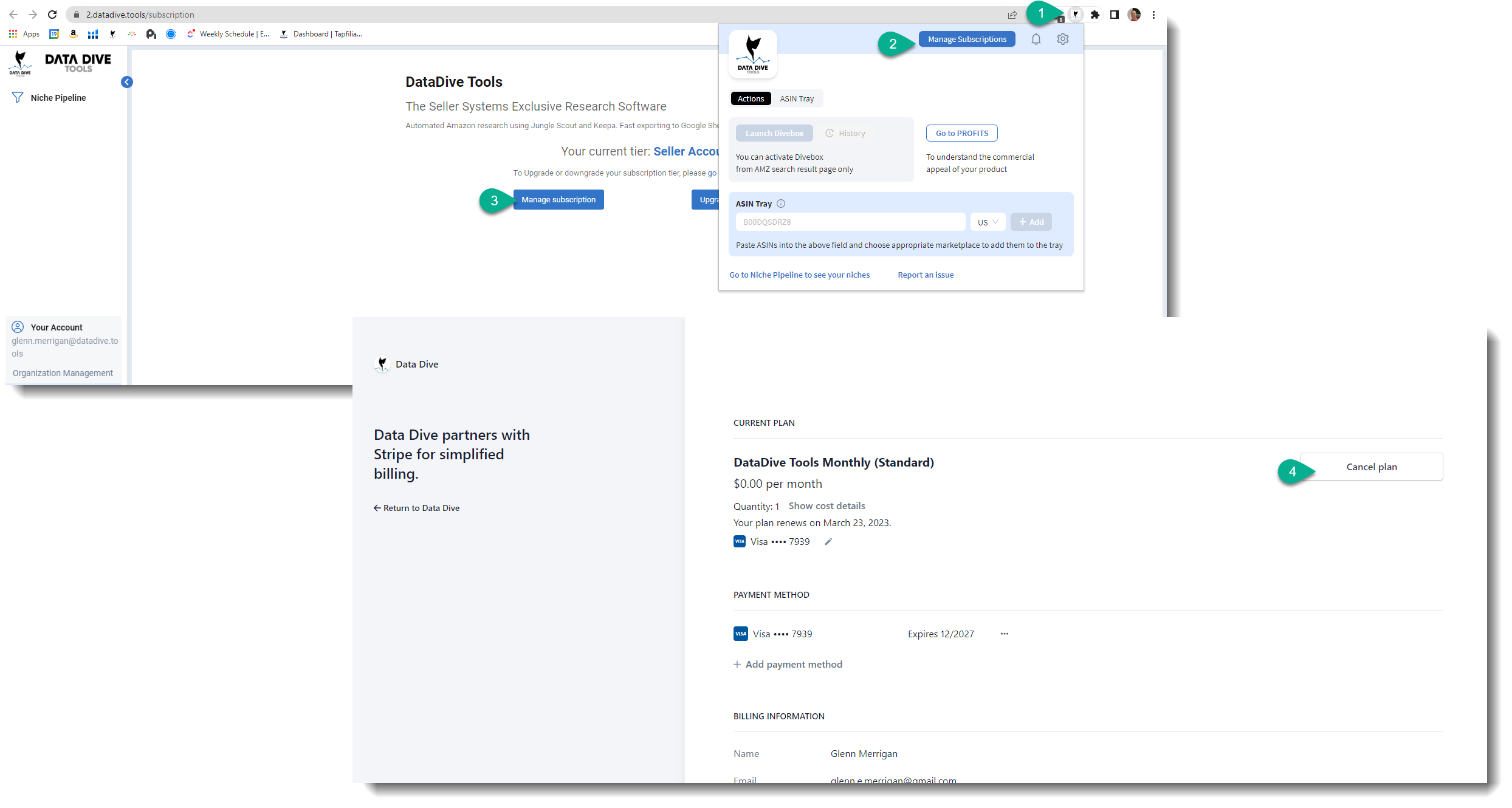 If you change your mind just resubscribe via chrome extension to reactivate.
If you require further assistance please contact us at support@datadive.tools