Prep for Launch
Video Reference - Preparing for Launch
You have multiple options to sort your list to work on launch keywords. Current methodology in InnerCirlce we are looking at the most relevant keywords that suit your product within the search volume range of 800-5000 SV.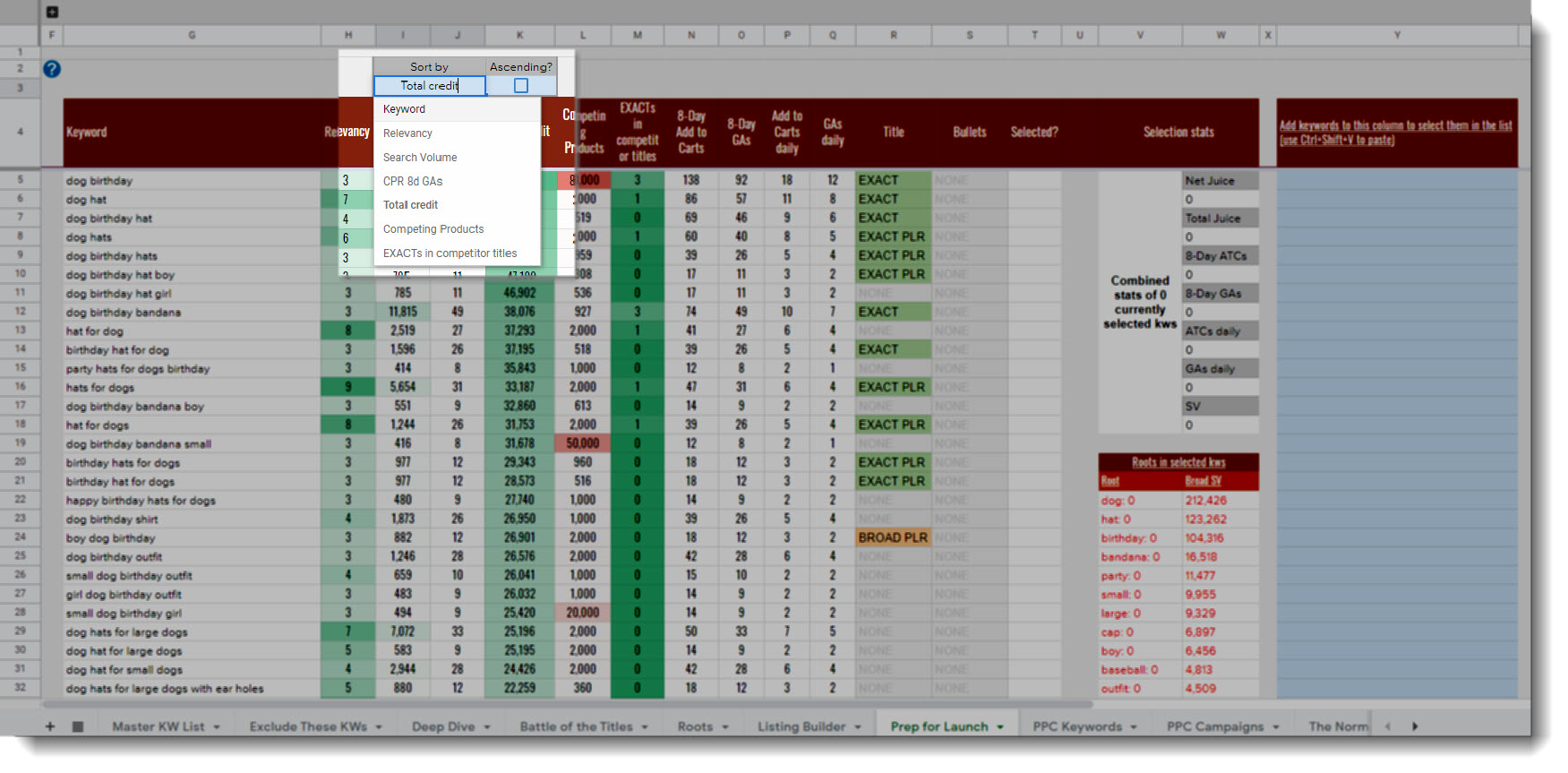 Q: Would I filter by relevancy for prep for launch?
A: Normally if you got this far you only have useful keywords on your MKL so personally I ignore the relevancy score at this stage.
In general, lower relevancy can mean 2 things:
a) your competitors are missing an opportunity (good for you)
or
b) that kw is only marginally relevant to your product (bad for you)
Search the keyword on Amazon (link on MKL tab) and see if the top 10 organic results are like your product (=> a) or different (=> b).
This should be done all the kws on the MKL when I start to go deep on a product.
Every time a customer searches "baby diaper caddy and organizer" and buys, your product gets credit for all the keywords that "baby diaper caddy and organizer" hits. The sum of all that credit from all the searches, weighted by the monthly search volume, is TOTAL CREDIT. The higher the number, the more influential a keyword is.
CREDIT/HIT is TOTAL CREDIT divided by the number of 8-day giveaways you have to do to rank on that keyword, according to CPR-8. So the higher the ratio, the more "juice" you get out of one single giveaway.
Choosing Keywords for Launch
Please always refer to InnerCircles most recent launch strategies. This example is showing us targeting keywords in the range of 700-8000 SV, finding the most relative KW's that suit your product, with the highest total credit and covers the roots.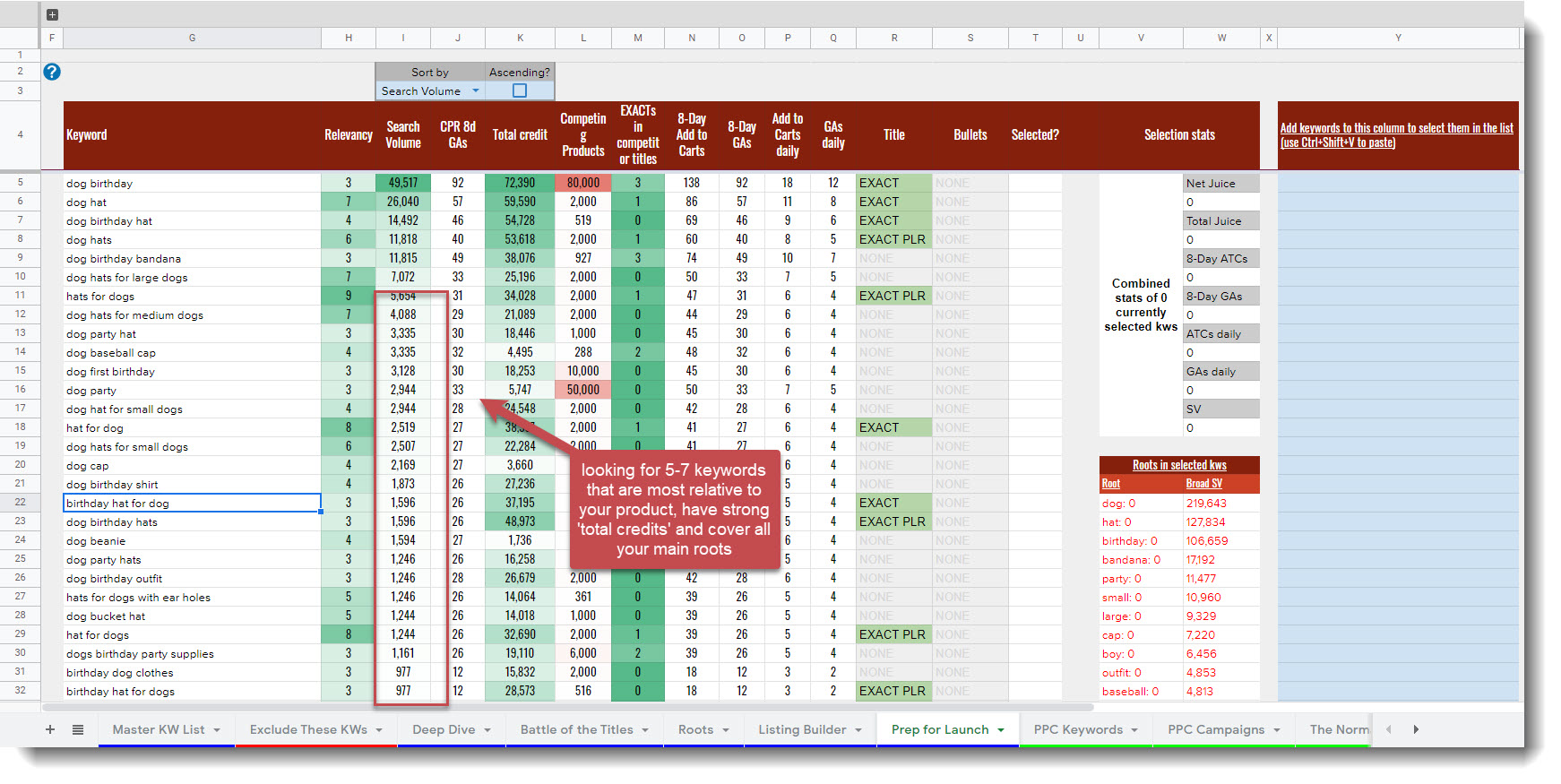 Once you paste Important: (use Ctrl+Shift+V to paste)
The Correct Method is to copy and paste just the values in the selected cells.
Ctrl+Shift+V (Windows/Chrome OS) or Cmd+Shift+V (macOS): Paste only the values of the Clipboard.
Incorrect Method is copy and pasting
Ctrl+V (Windows/Chrome OS) or Cmd+V (macOS): Paste the contents of the Clipboard to the sheet.
Note: The wrong way will cause the script in the sheet to break and you will have to reproduce your sheet for the software to work.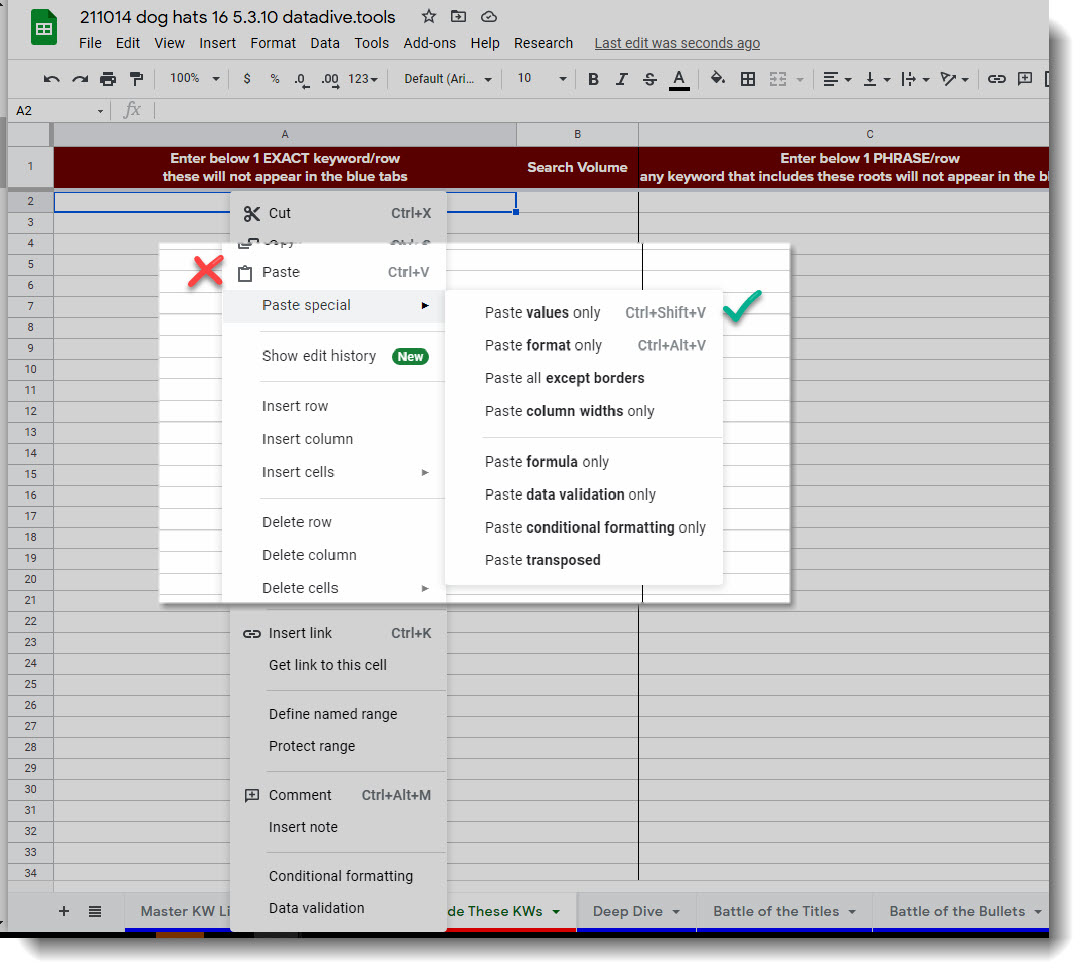 You will see the keywords turn blue and populate Launch Giveaways / add to carts / roots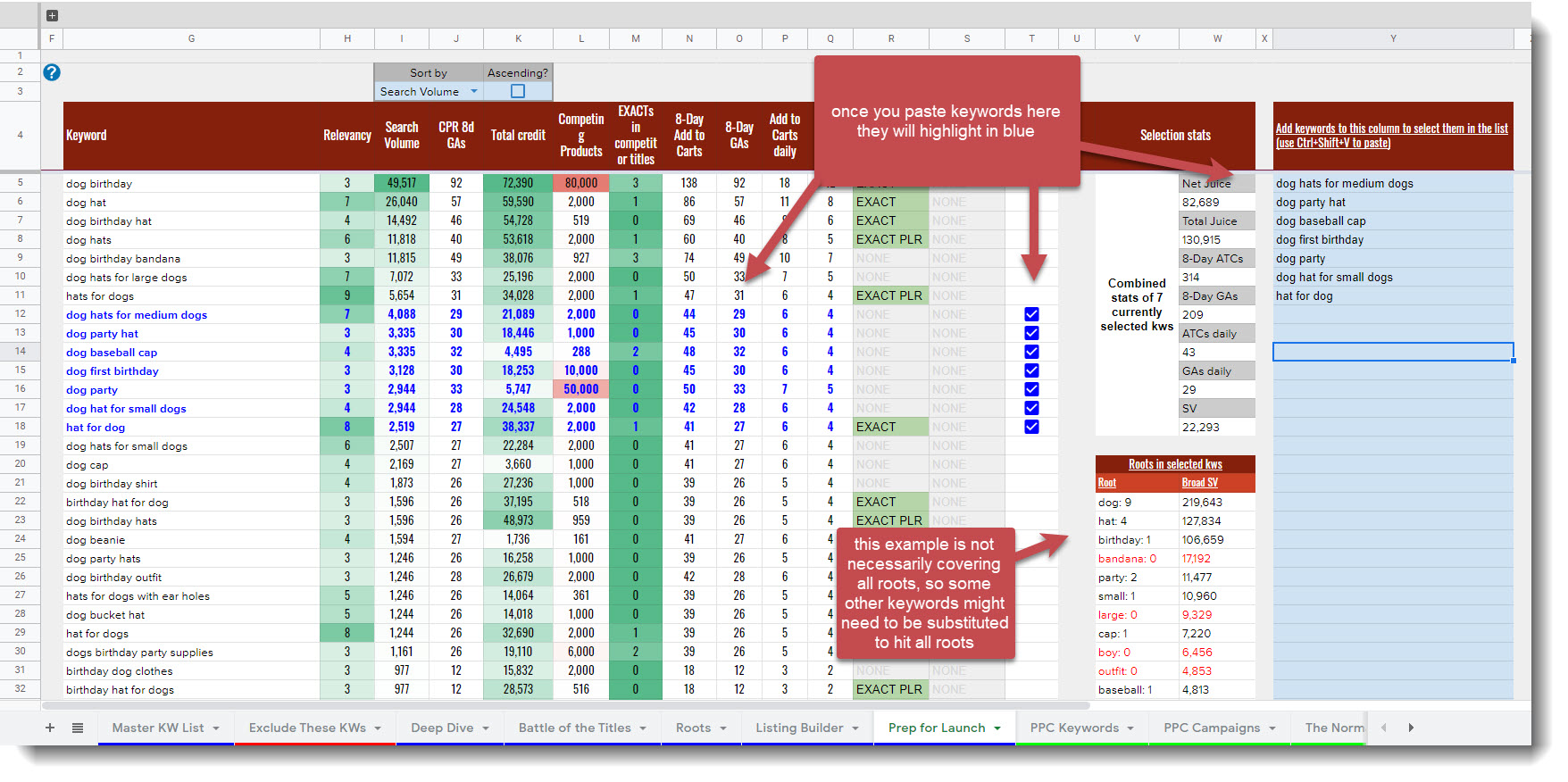 You may need to trial many attempts to get the right balance of KW's that achieve all these factors.

Keep an eye on these metrics