How to Subscribe to Data Dive?
If you're new to using Data Dive, getting started can seem overwhelming. However, with a few simple steps, you can be on your way to discovering valuable insights that can help you make better decisions.
In this article, we'll walk you through the steps you need to take to get started using Data Dive for the first time.
Step 1: Subscribe to Data Dive.
Note: If you're already subscribed or you're already an active user, skip to Step 2.
Subscribe to Data Dive by following these steps: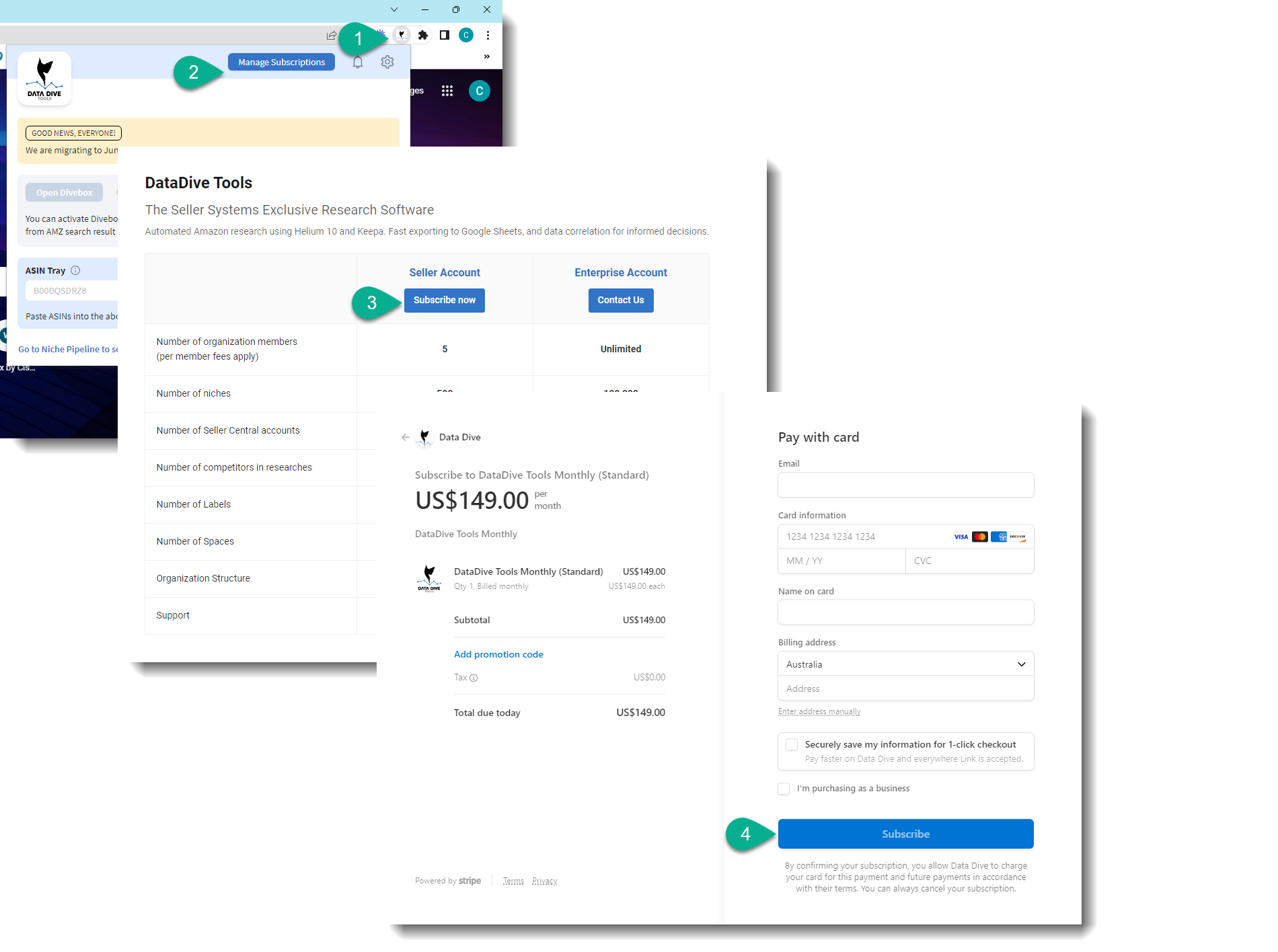 Step 2: Install the Data Dive Google Chrome Extension.
Data Dive works in Amazon using the Google Chrome Extension. Follow these steps to install it: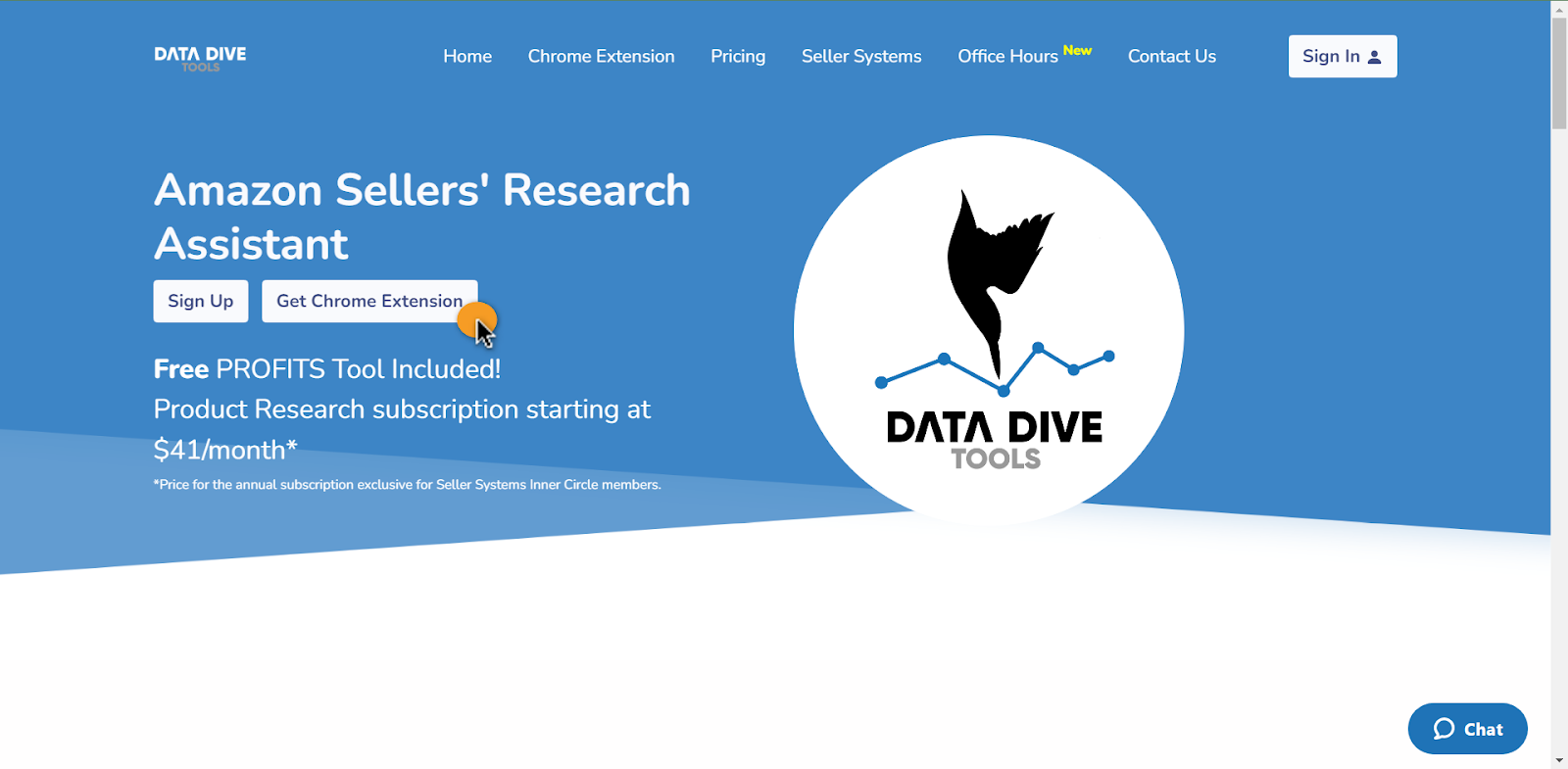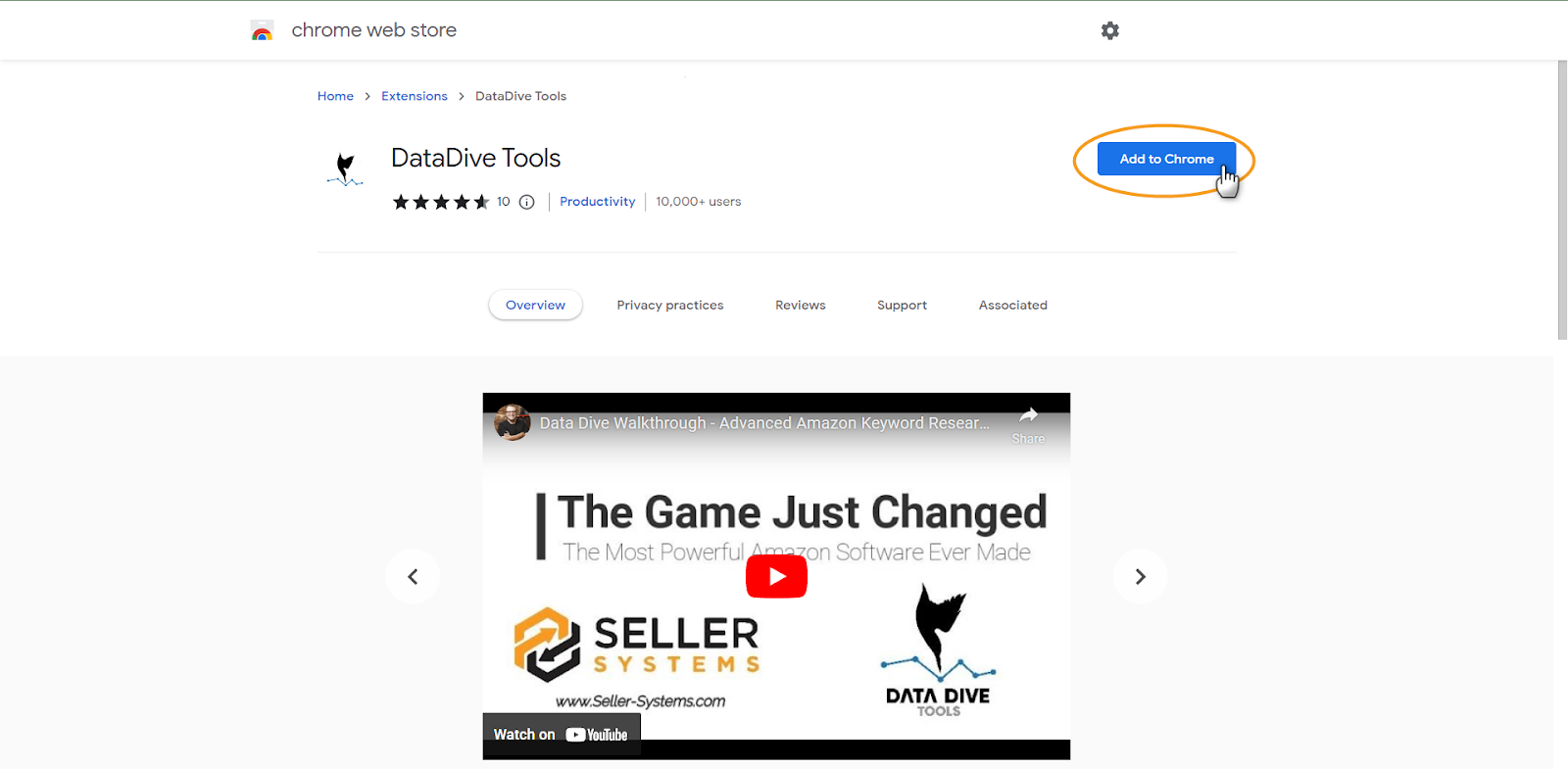 Install the Extension (make sure to Pin the extension to your toolbar).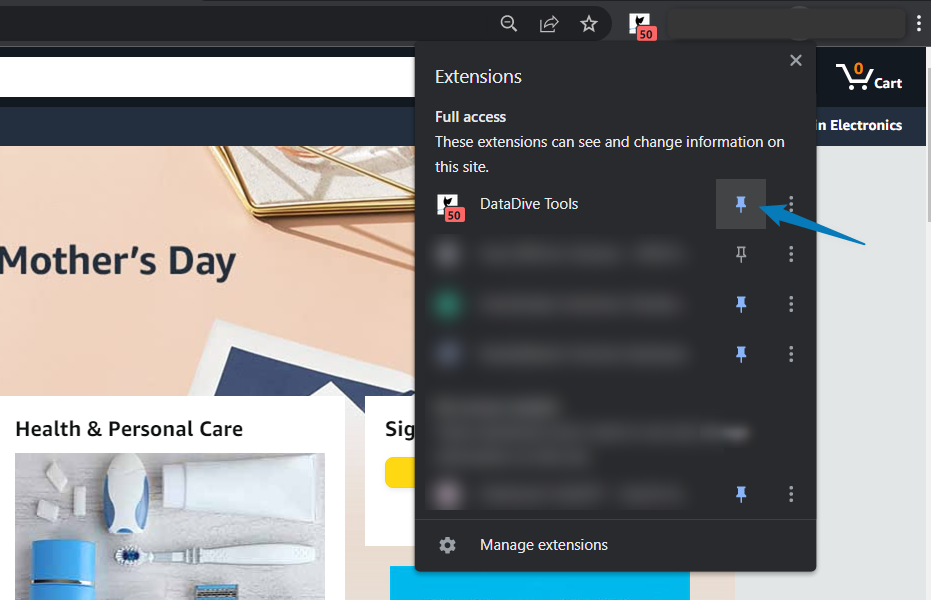 Step 3: Get Started on your first Dive!
Learn how to start your first dive here.