Using DataDive Tool for the First Time
Here is a short video displaying the installation process
To get started follow the below steps:
Go to datadive.tools
Download Chrome Extension
Note: DataDive requires a google account. Refer this article if you want to use a non-google email for your account.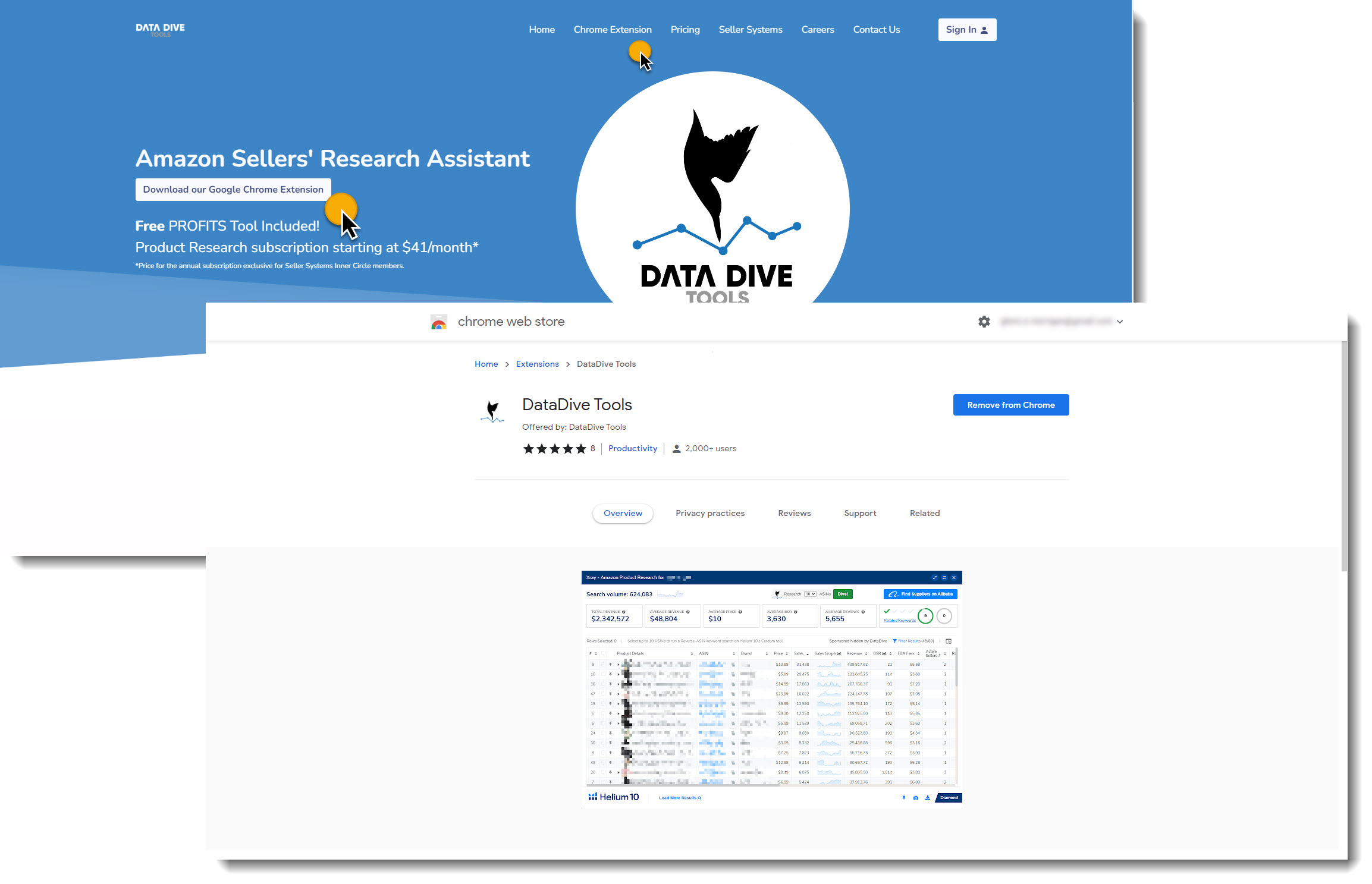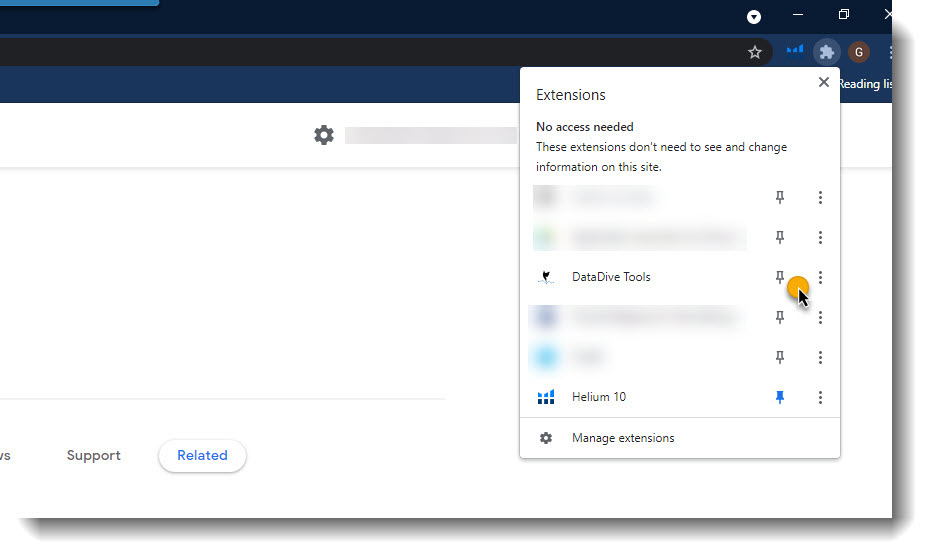 Click on DataDive Extension > Manage Subscription > Enter in your payment details
Note: if you have a coupon, please apply at this stage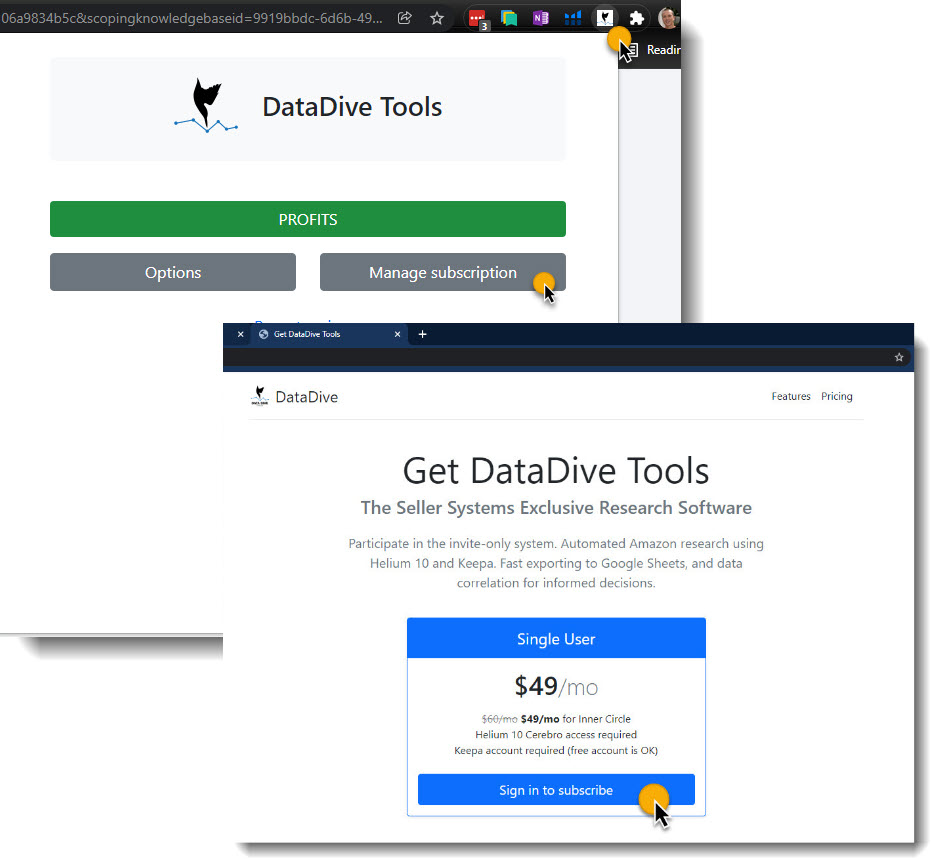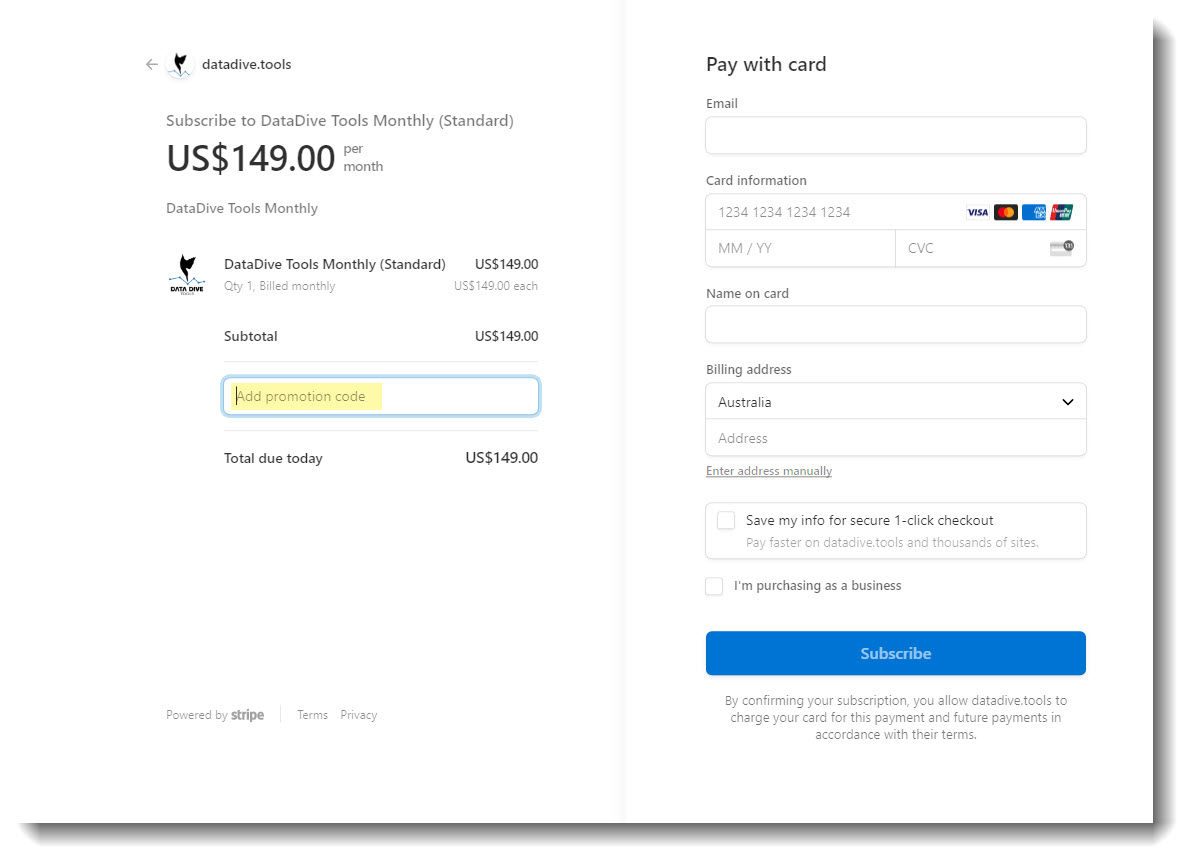 Make sure your Helium10 account is logged into this web browser
Open Amazon.com > run Helium10's Xray
You will see DataDive Extension on Xray
Press Dive
Next, there will be a few google authenticators to run through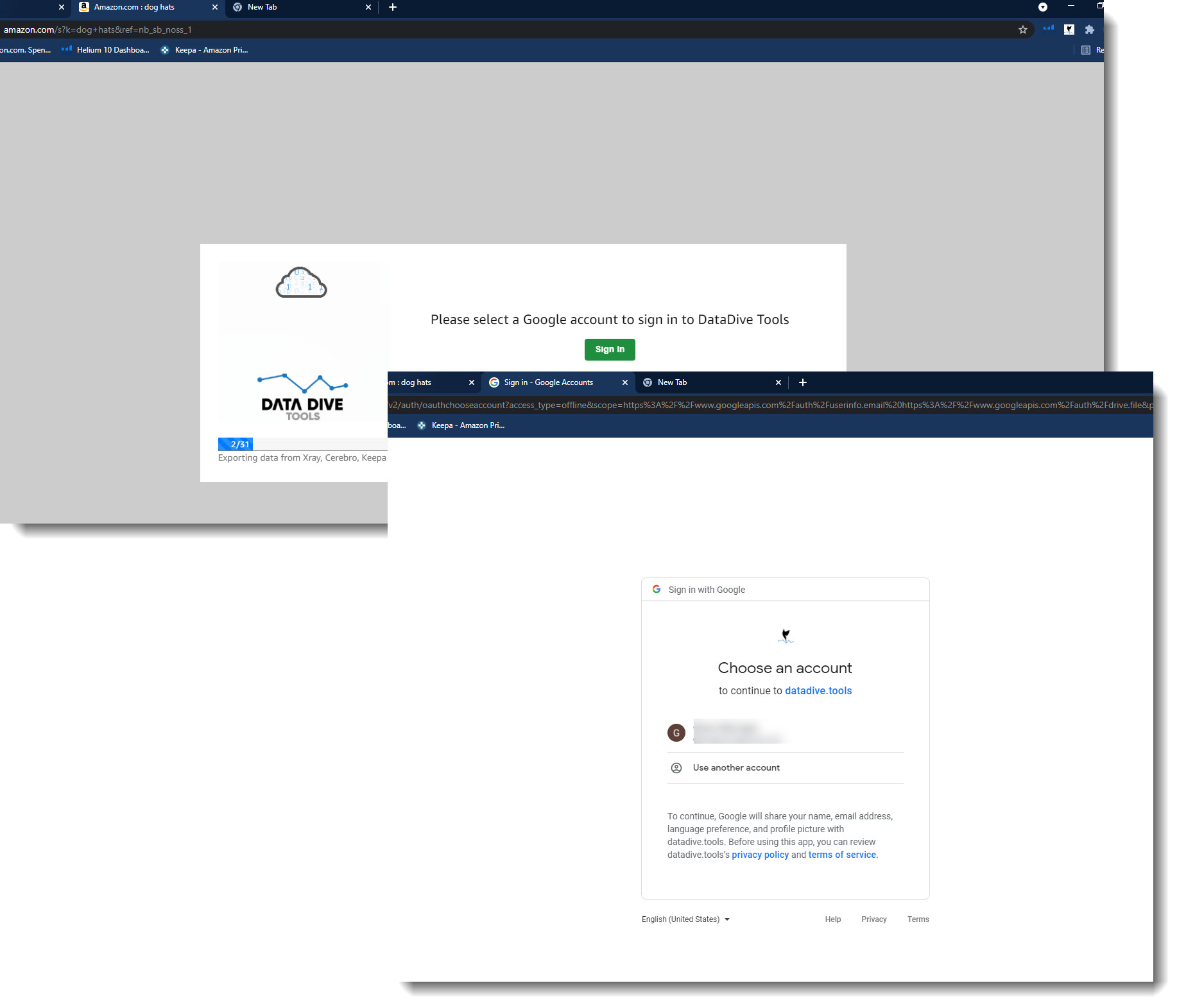 Allow permission to access your google drive to store the data then select this template file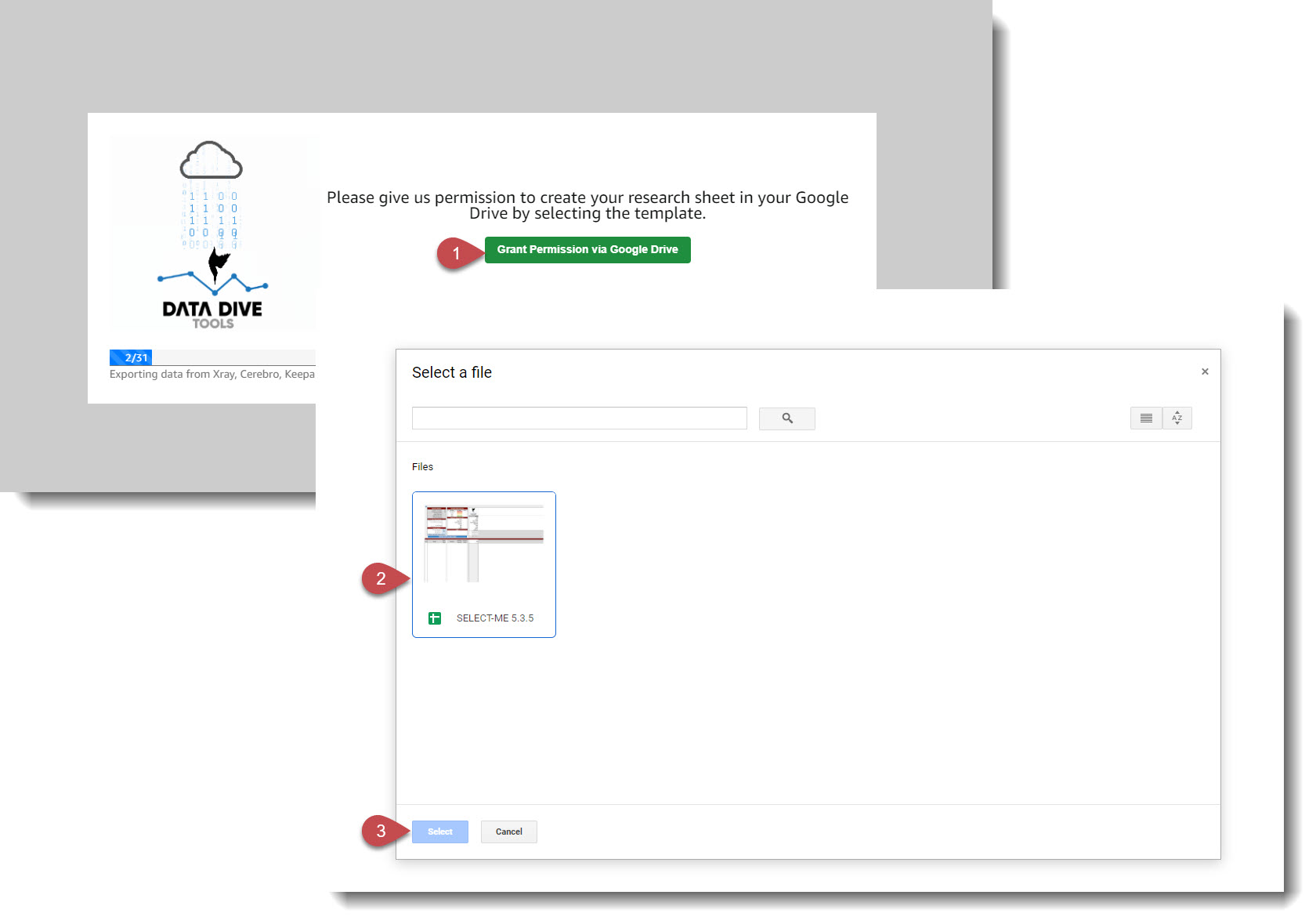 Now your Chrome Extension can complete its process and produce its first sheet. The first time you use any processing in the sheet, google will ask you for authentication.
You're Done!
Throughout the sheet, you will see these help icons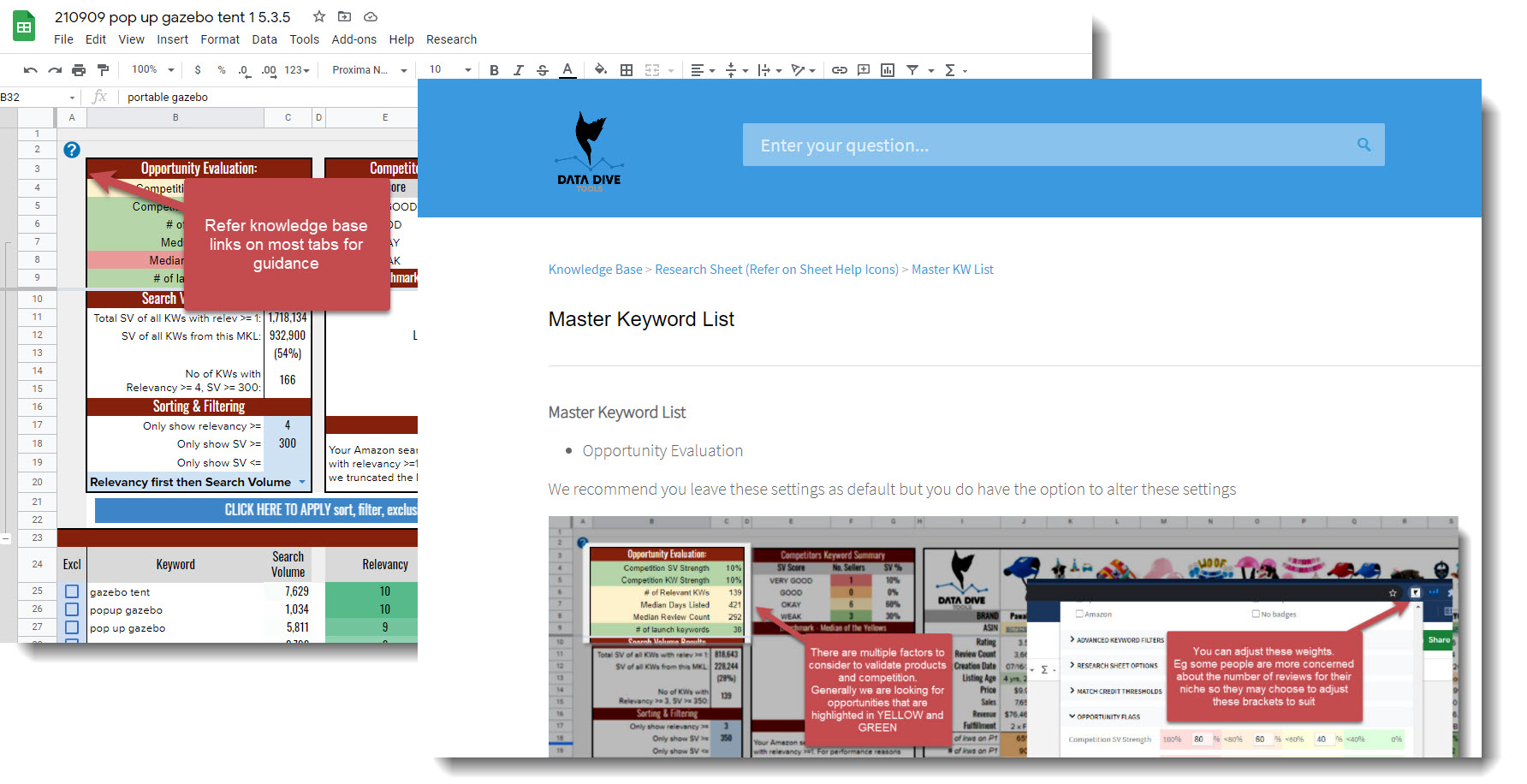 These video's go thru the use of the software in more detail;
If you're an InnerCircle member you can access videos here - Private-label-2-0/categories/9. Data Dive
For non-InnerCircle members here in an intro from Brandon - DataDive Intro