How do I add a user to my account?
Step 1: If you are the owner of the organization or have Admin rights, visit https://2.datadive.tools/user-management.
Step 2: Click on the "Team" option then hover over the email address of the user then click on the "+" icon located next to their email address.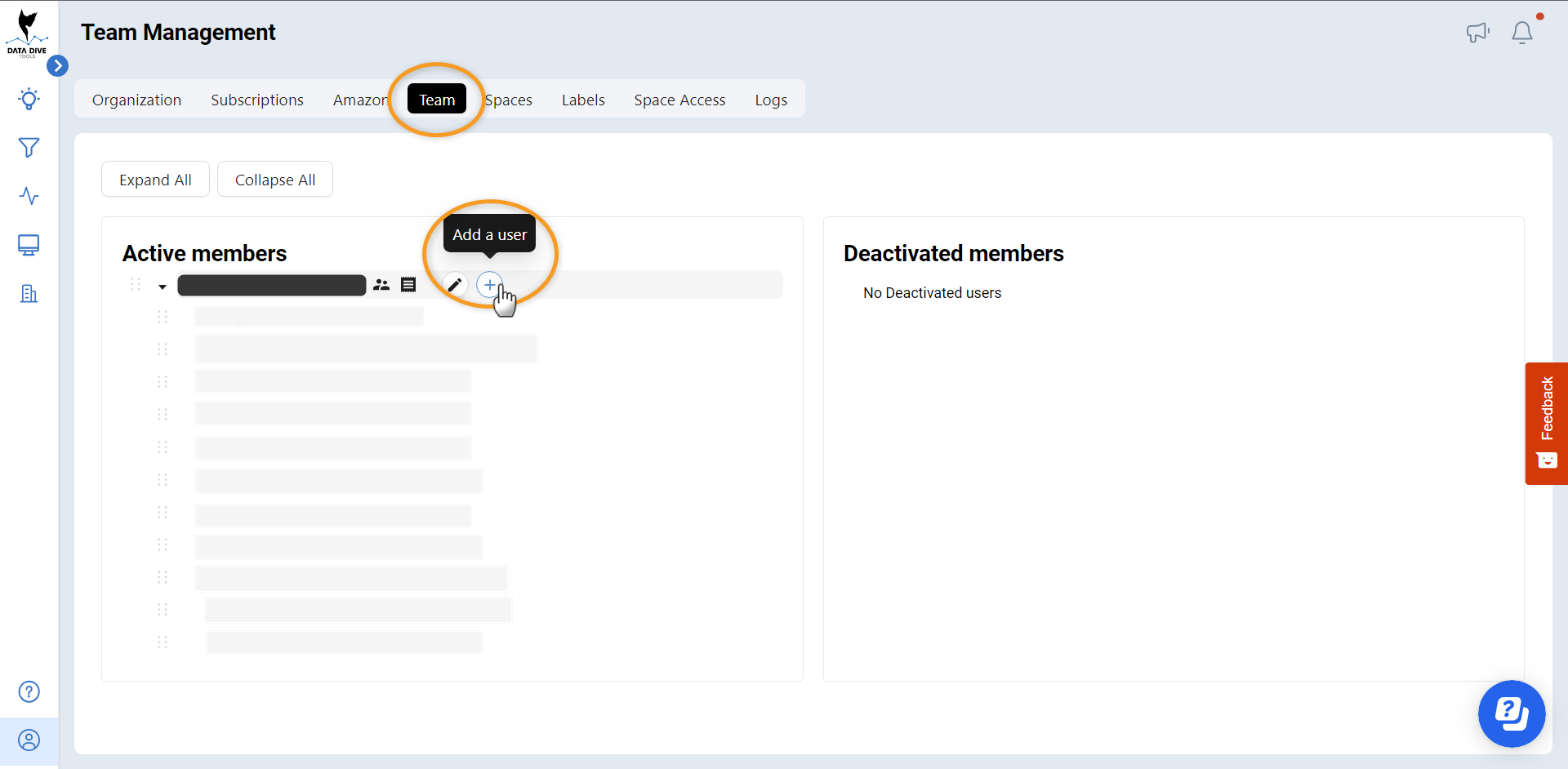 Step 3: Enter the user's email and username.
Step 4: Check the box if you want to assign Admin or Billing rights to the user. Click "Done".