How to Rewrite Your Listing?
Step 1: Navigate to the Master Keyword List (MKL) and identify the gaps. Focus on keywords that are highly relevant and have significant search volume.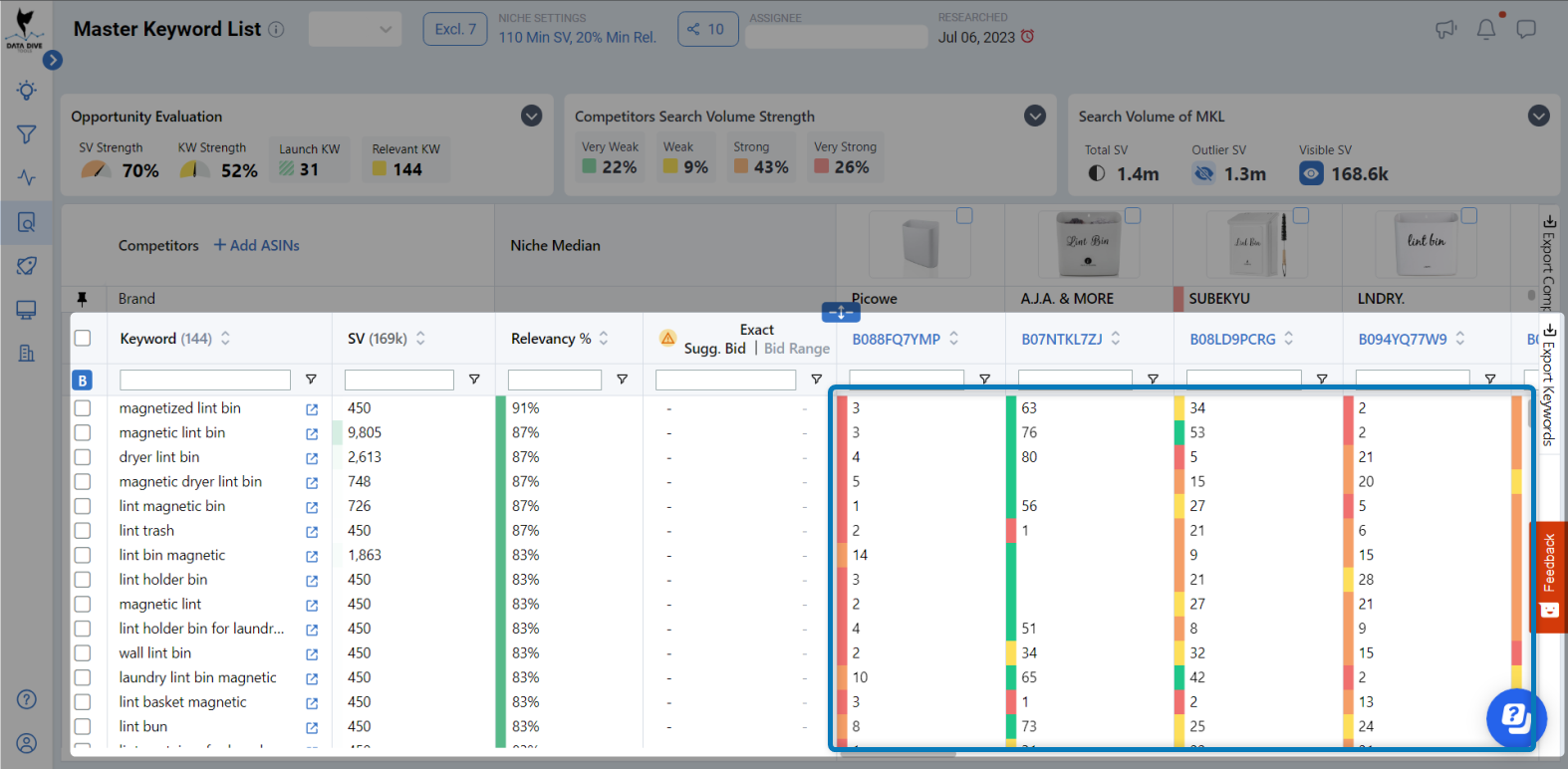 Step 2: Go to the Listing Builder tab and click "Root Usage & Hits". Observe if there is a gap between your title and the keywords listed.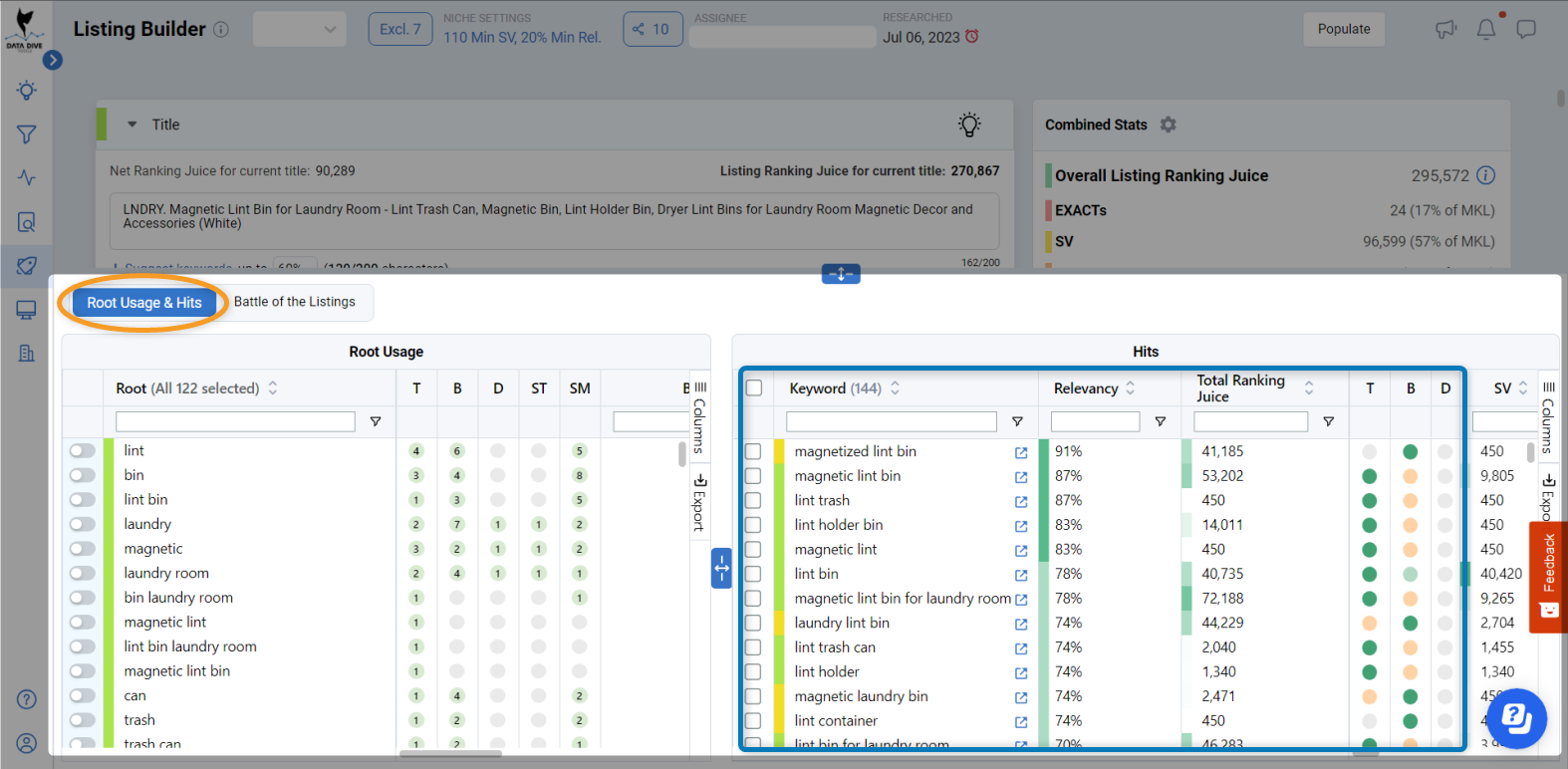 Step 3: If the gaps are not filled, take the root of the keyword and include it in your listing's title exactly as it is. Make sure to use the exact form of the keyword in your title.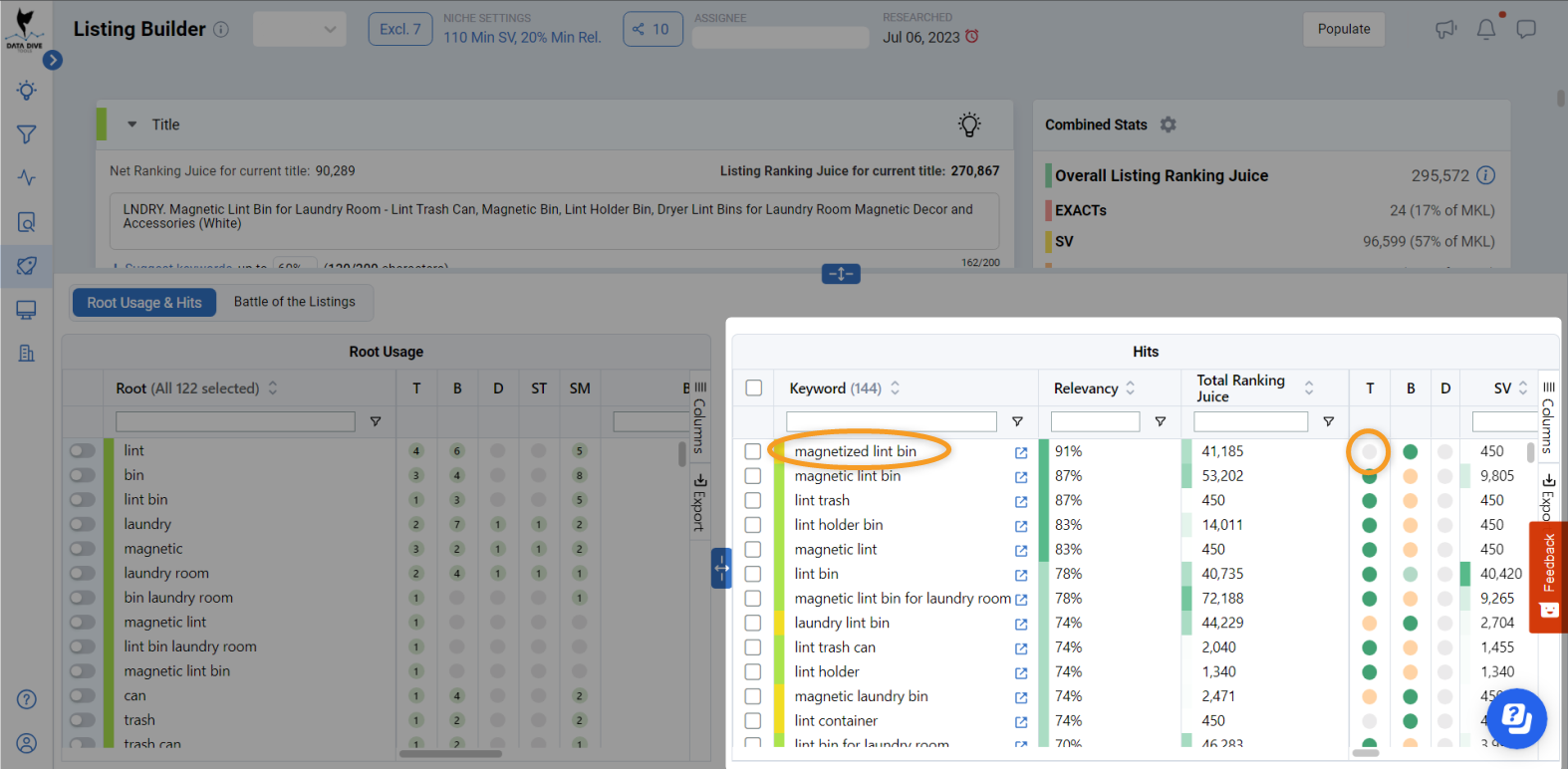 Step 3b: After adding the keyword to your title, you will notice a green circle indicating that it has been included in its exact form.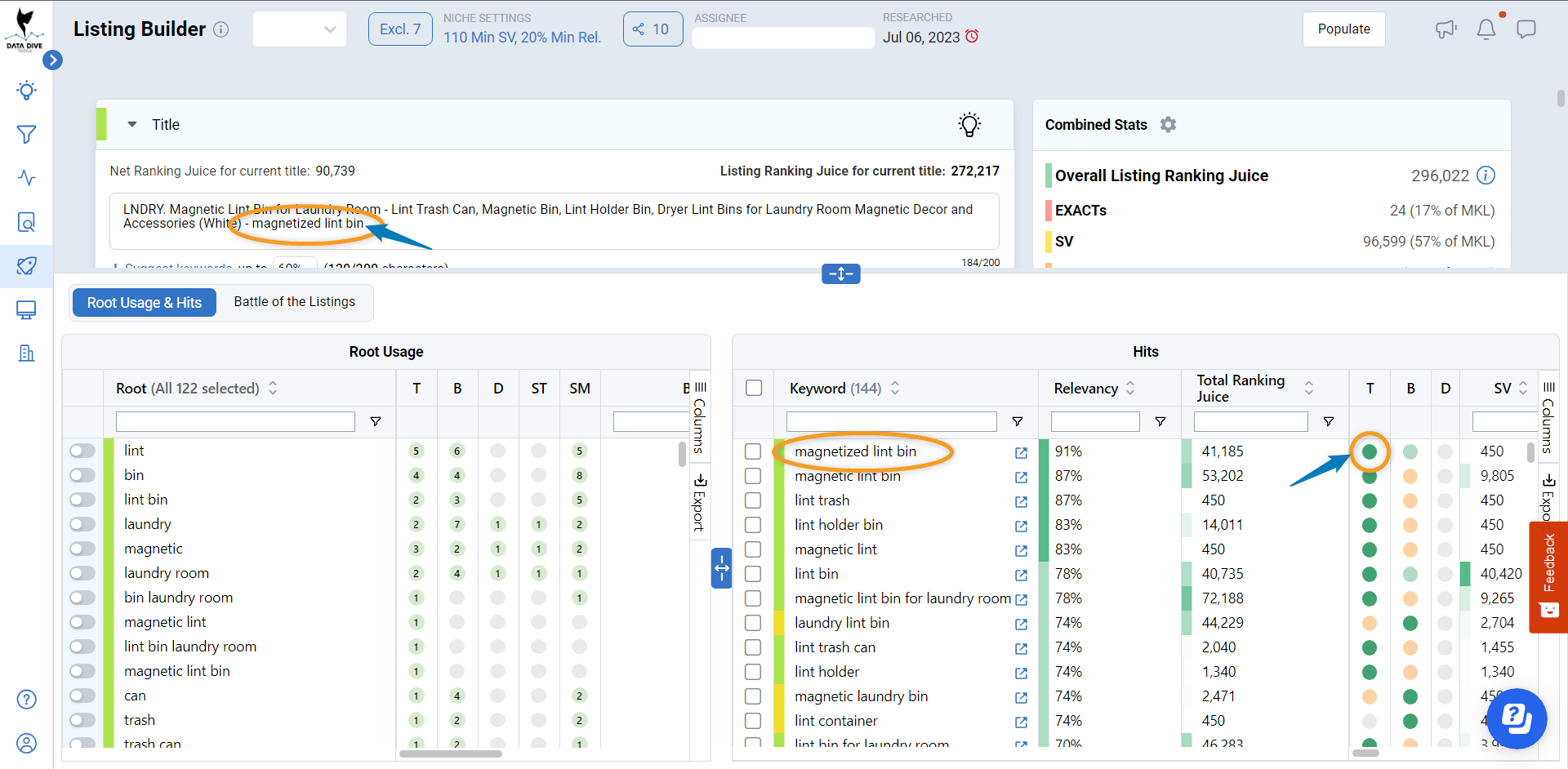 Note: Instead of changing your entire title all at once, start with one keyword at a time, change the keyword then go back to Amazon and see what was the impact of the changes on your organic ranking.
To learn more about how to identify your gaps, be sure to watch the full video tutorial here: How to Find and Fix Gaps in Your Master Keyword List.