How to Exclude Keywords from the Master Keyword List (MKL) in Data Dive?
Please note: In the Data Dive tool, there is no separate button specifically labeled "Exclude." Instead, you can exclude keywords manually by following the steps below. Once you have excluded keywords, you can manage your exclusions by clicking the "Excl. #" button at the top, in the center of every tab.
Follow the steps below to exclude keywords:
Step 1:

Identify the keyword(s) you wish to exclude from the MKL.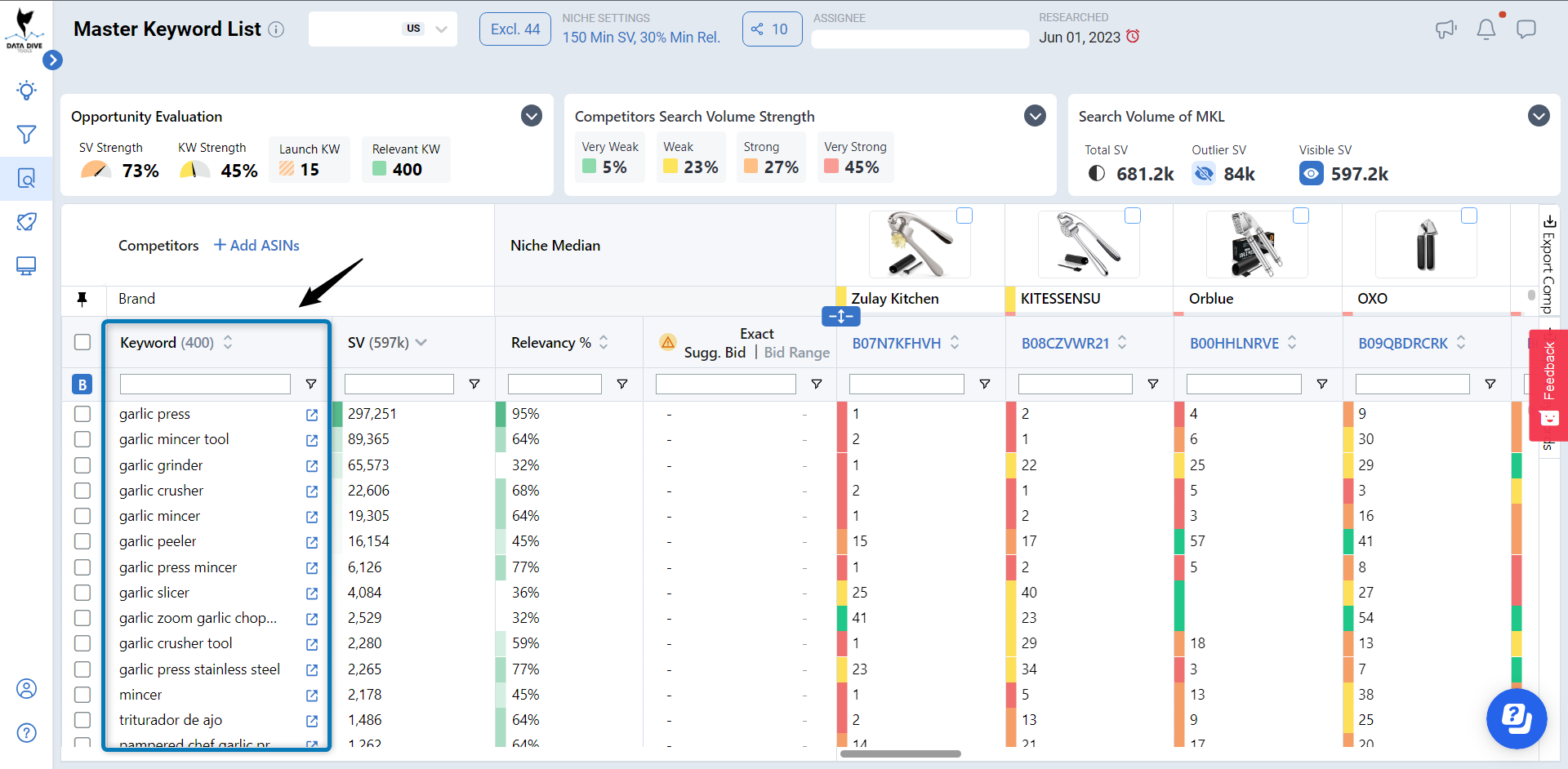 Step 2:

To exclude a single keyword, click the checkbox on the left side of the keyword

entry. Once selected, the "Exclude selected keywords" banner will appear.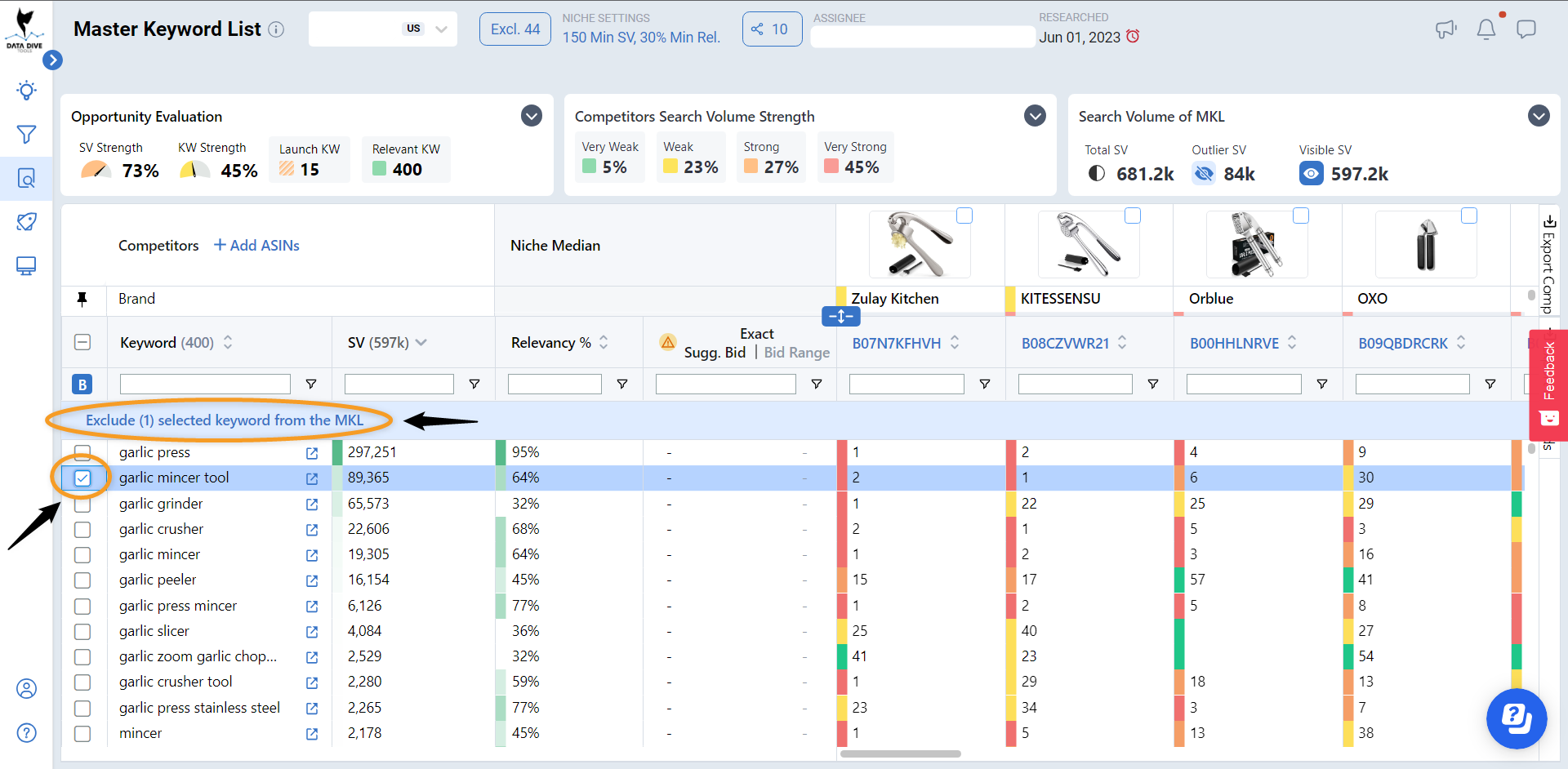 Step 3:

Click on the "Exclude selected keywords" banner to remove the selected keyword(s).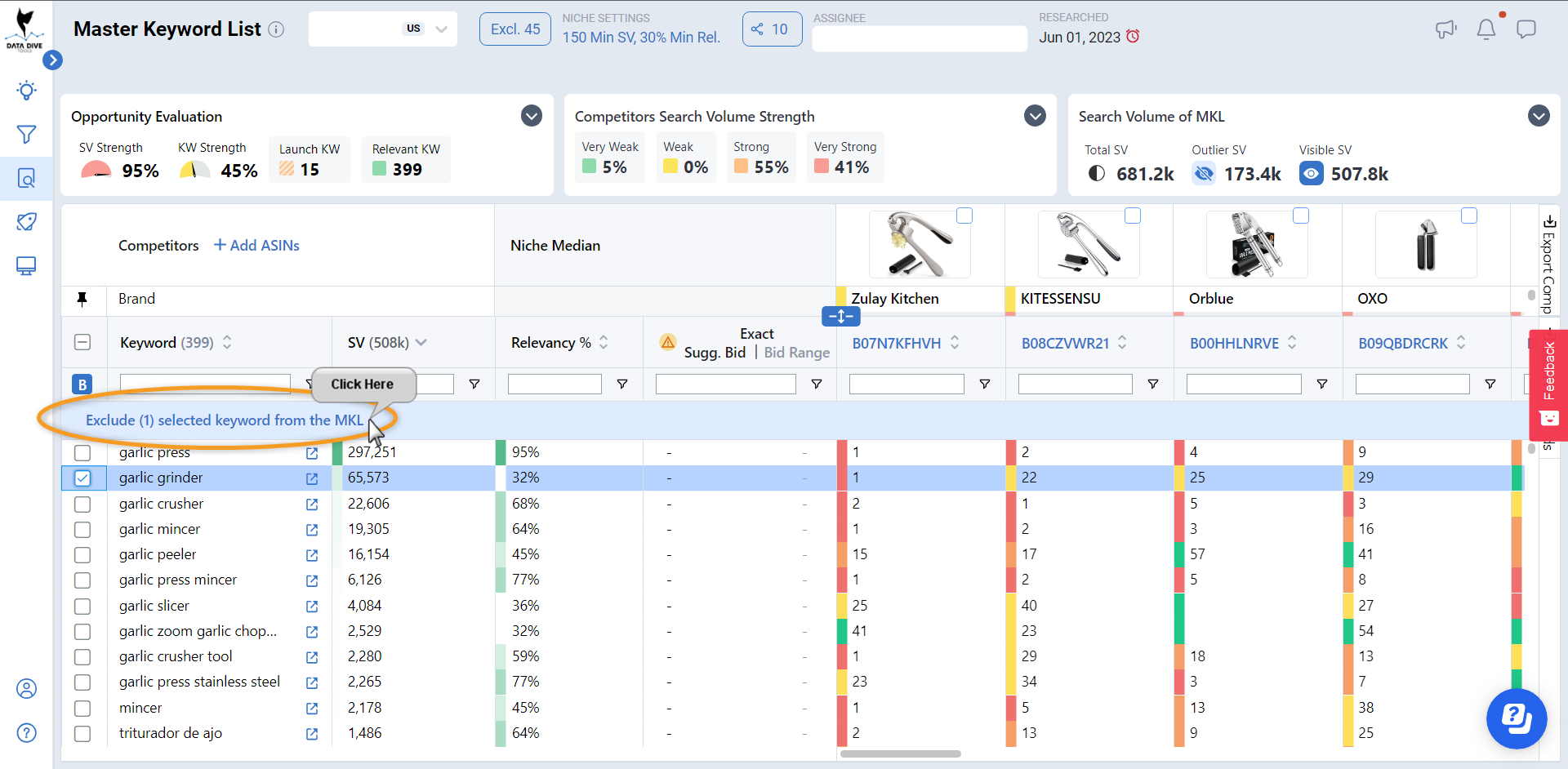 Step 3b:

To exclude multiple keywords at once, begin by typing the desired keyword or phrase into the text input field. This will filter your list to display only the entries containing that specific keyword or phrase.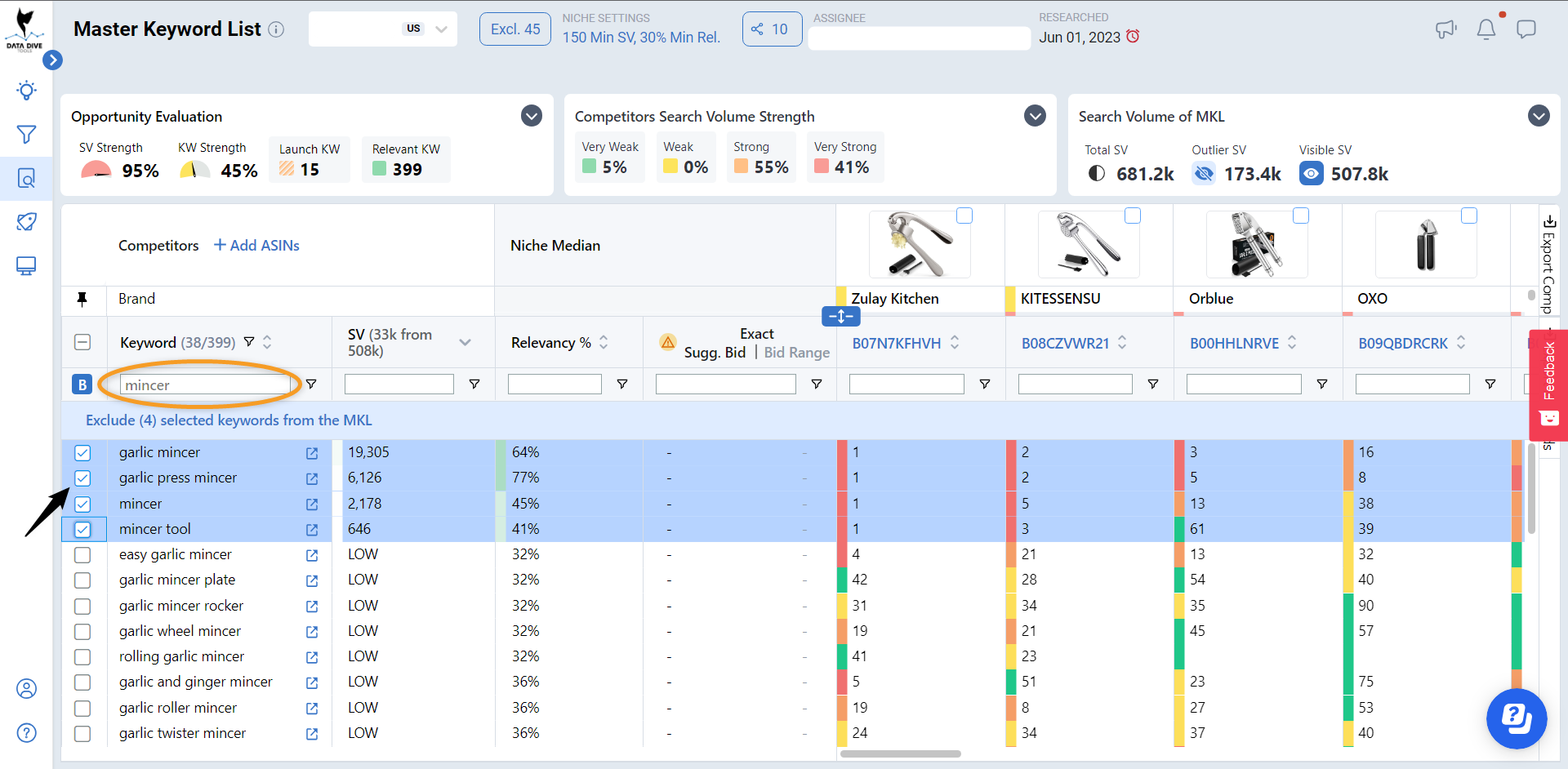 Step 3c:

Click the "Select All" button to select all the filtered keywords.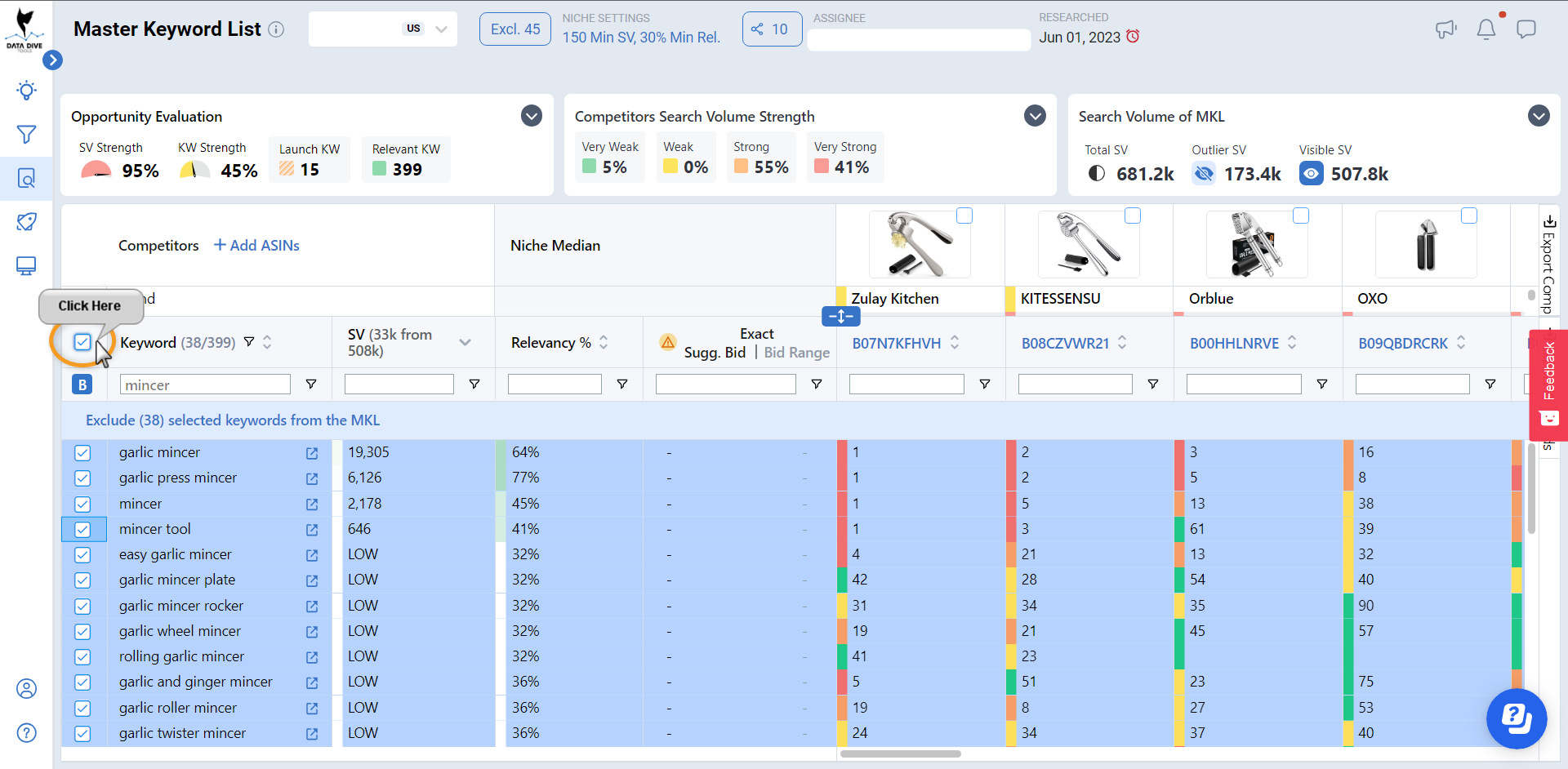 Step 3d:

Click on the "Exclude selected keywords" banner to exclude all selected keywords in bulk.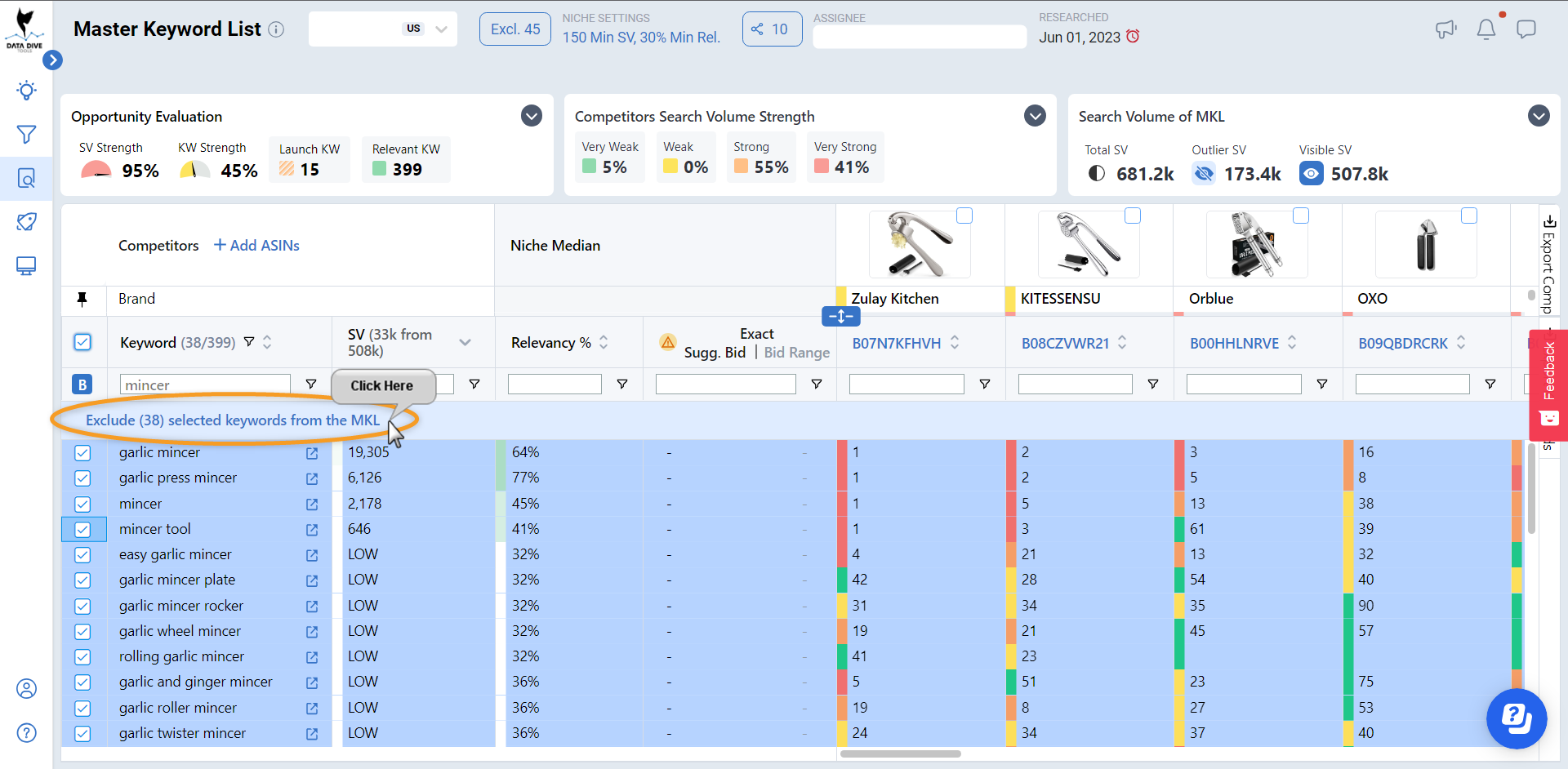 Step 4:

To view your excluded keywords, click on the 'Exclusions' button at the top of the page. This section displays all excluded keywords, phrases, and products.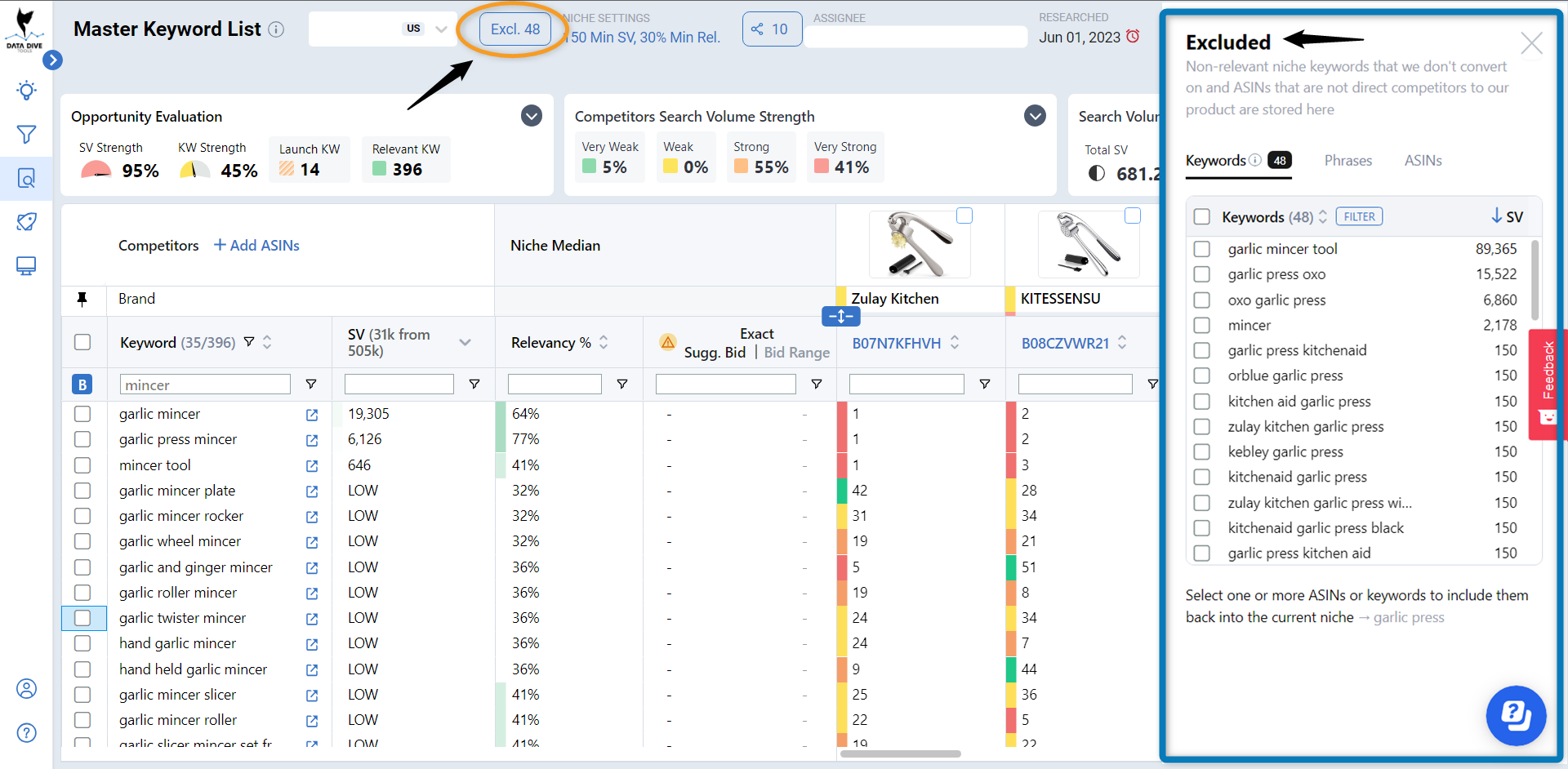 Step 5:

If you wish to include any previously excluded keyword back into your listing, locate the keyword in the 'Exclusions' area, click the checkbox next to it, and select 'Include back to niche'.