What's the best way to decide which competitors to include in a dive?
Navigating the Amazon marketplace and understanding your competition is a crucial aspect of selling products effectively. In this article, we will provide a step-by-step guide to assist you in pinpointing the competitors you should include in your dive.
Find 15+ Relevant Products
When starting your dive, you need to select sellers who are offering products that closely match your own. For the most reliable and comprehensive data, it's best to include 15+ relevant competitors in your niche. However, you can now include up to 30 competitors and an even wider analysis. If your product falls into a smaller niche with less competition, don't worry. Simply include as many similar competitors as you can find.
Include Your Own Product
If you are already selling the product, make sure you include it in your dive. This will help you get a better understanding of how your product compares to its direct competitors and identify areas where you can improve.
Look Beyond Search Results: Inspect Subcategory
When selecting competitors for your dive, it's important to look beyond search results. Inspect subcategories to see other products that might be relevant to your search. For example, if you're researching garlic presses, you might find relevant products in the seasoning and spices subcategory.
How to Inspect Subcategory?
Step 1: Find the "Department" section on the left-hand side of the screen. This will show the main category that the product falls under.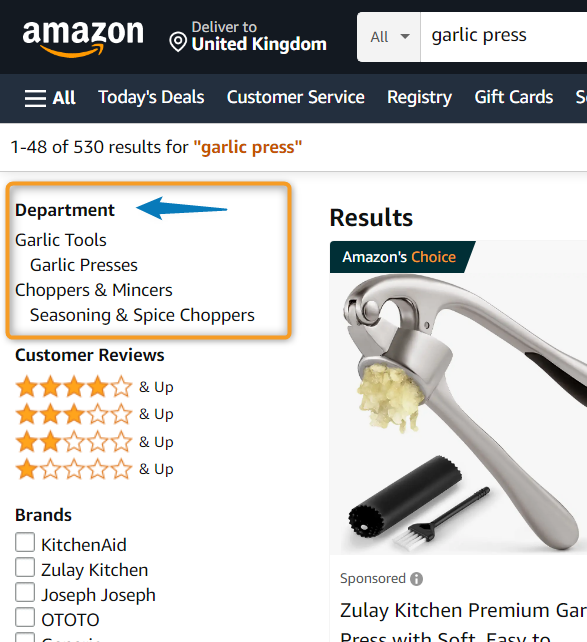 Step 2: Click on the relevant subcategory to see a list of similar products. Scroll through and identify competitors that closely match your product.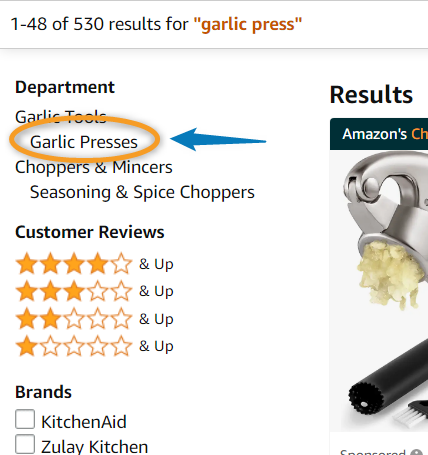 Don't Include Sponsored Results
It's important to avoid including sponsored products in your dive. Sponsored products are products that have paid to be promoted on Amazon, and including them in your dive can skew your results and give you an inaccurate view of the market.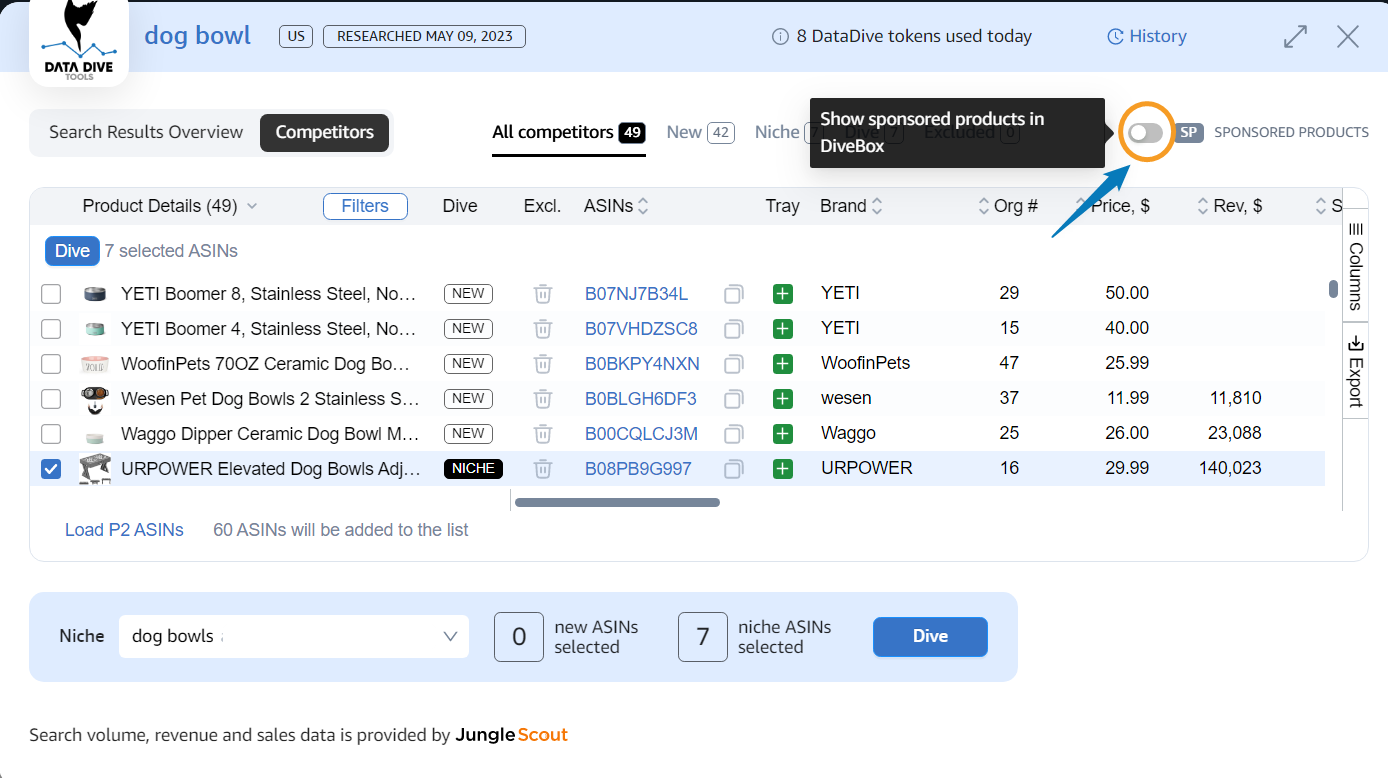 Start your dive:
After you've selected the competitors, you're ready to start your dive. Click this link to view the article which explains How to Start Your Dive.