How do I clean up my Master Keyword List?
Remove branded search terms:
To start analyzing the MKL, it's necessary to clean up the list of keywords by eliminating all branded search terms and any irrelevant keywords that are not related to our niche.
Step 1: Sort the search volume of the keywords so that high-volume keywords appear at the top of the list.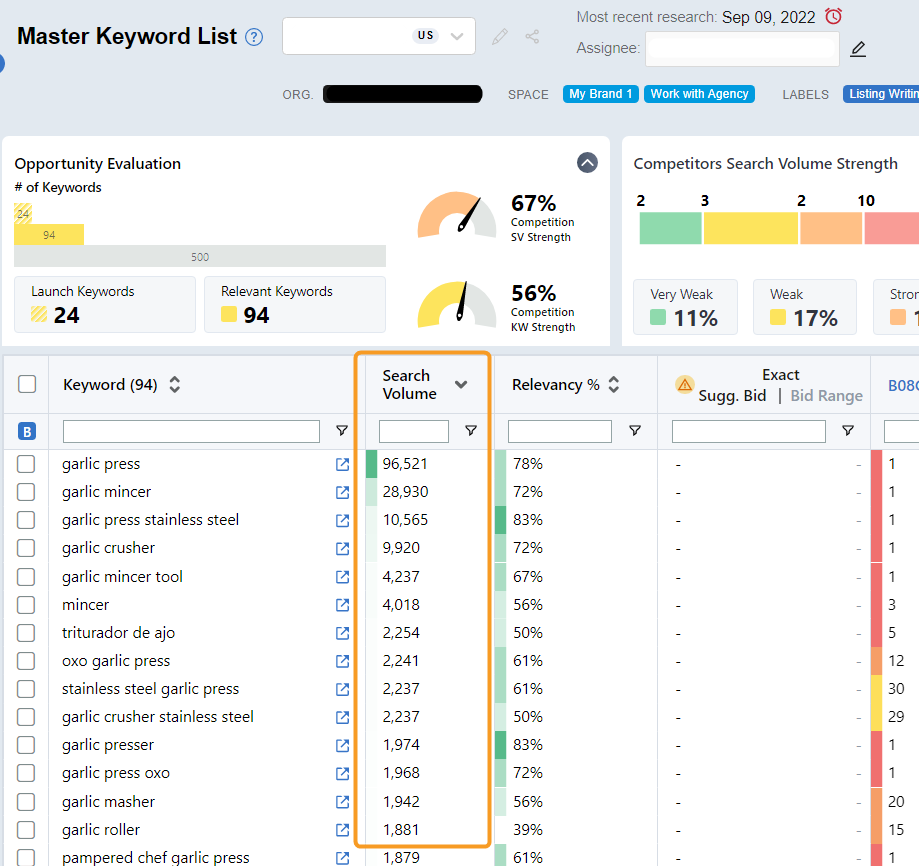 Step 2: A fast way to eliminate branded search terms is by clicking the "B" button. This is a beta feature so you'll want to ensure that the highlighted keywords are in fact, branded search terms.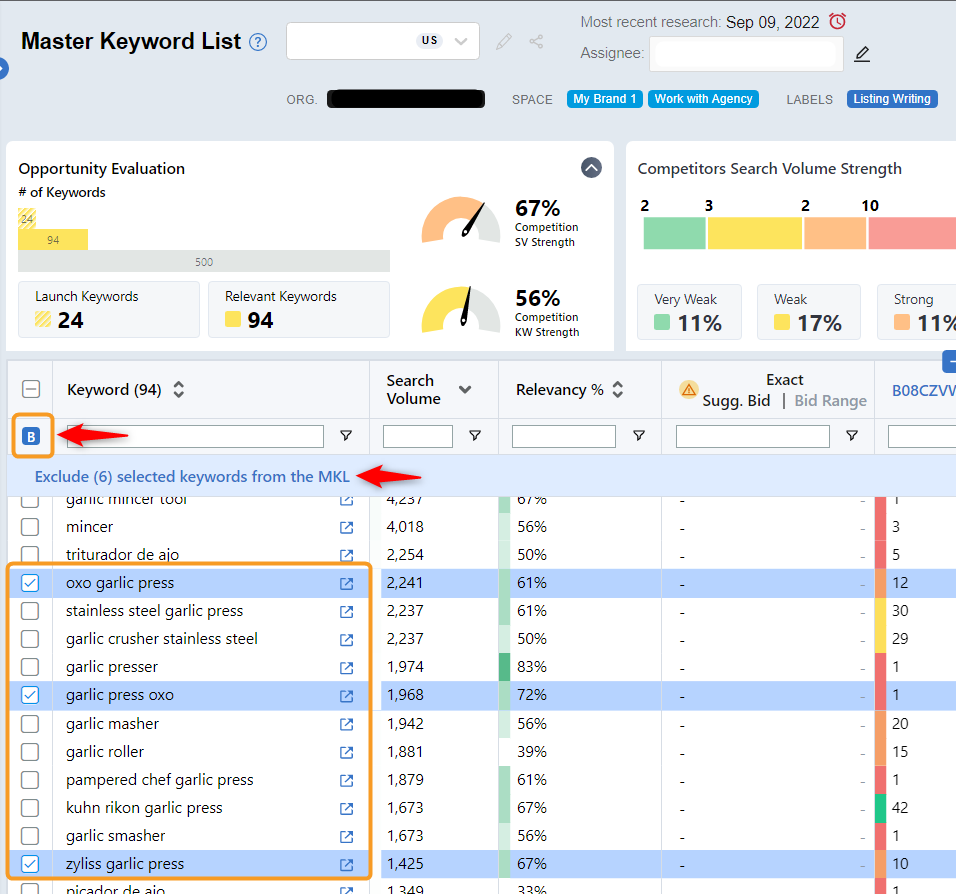 Step 3: Review the remaining keywords and manually exclude any additional branded search terms as needed.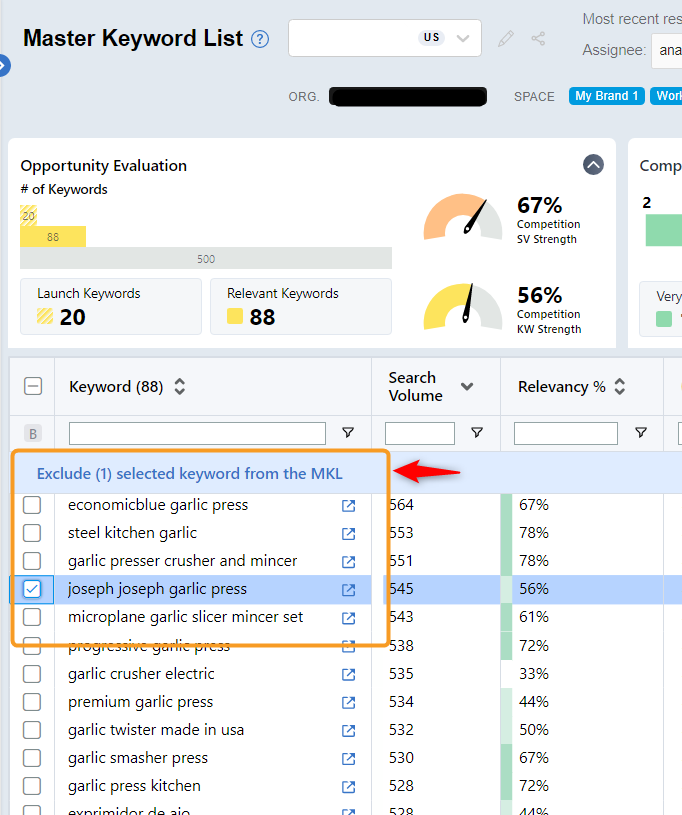 Remove non-relevant search terms:
After removing all branded search terms you'll next remove keywords that are too broad or not relevant to the niche.
Step 1: Click on the Search Volume column to organize the keywords by monthly search volume.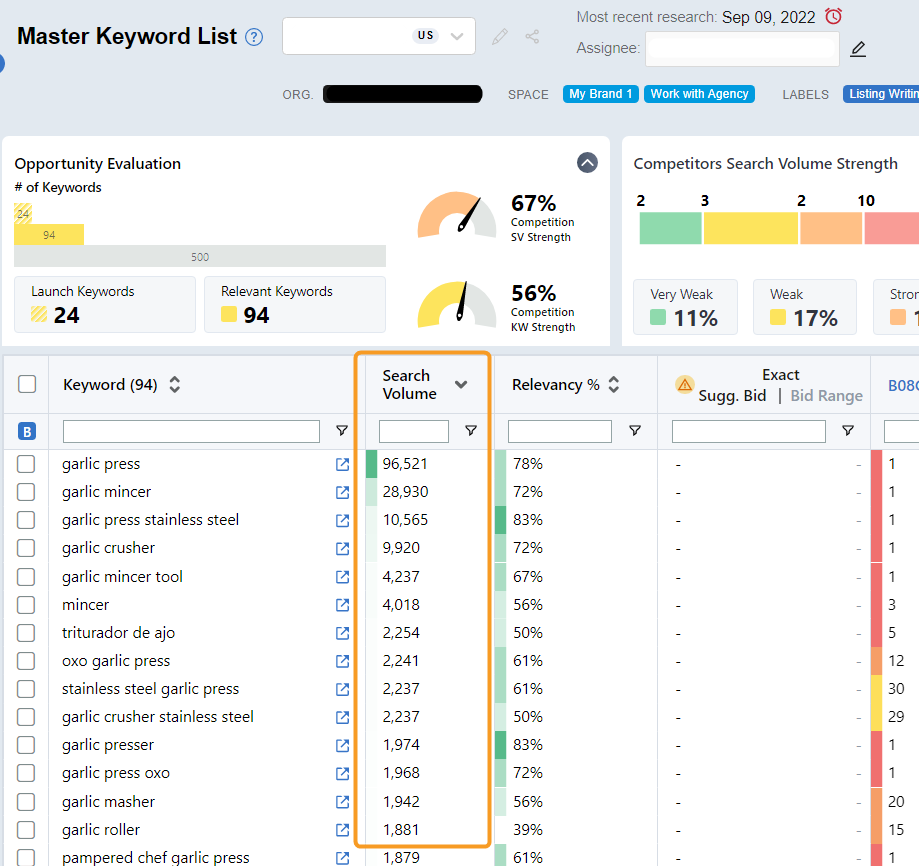 Step 2: Remove any keywords that are not relevant to your niche by clicking the checkbox beside each keyword.